Faisal Sabzwari alleges ECP directly involved in rigging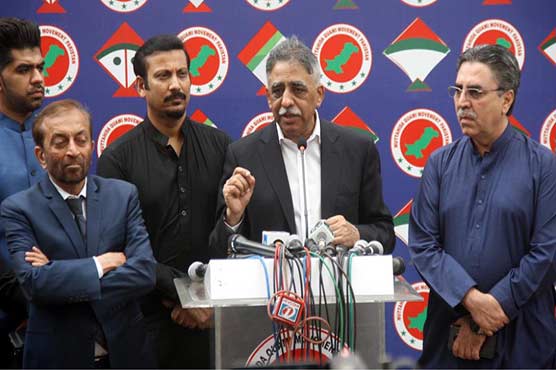 Sabzwari was talking to media in Karachi.
(Dunya News) - Muttahida Qaumi Movement Pakistan (MQM-P) leader Faisal Sabzwari on Monday stated that General Elections 2018 was first elections in country's history in which Election Commission of Pakistan (ECP) was directly involved in 'massive rigging'.
He was addressing presser in Karachi along with other MQM-P leaders and former Sindh Governor Mohammad Zubair.
Sabzwari added that MQM-P had grave objections on counting process on July-25. "Political situation in country is changing with every passing moment. Rigging in election was carried out to ensure victory of Pakistan Tehreek-e-Insaf (PTI) in the elections", claimed Sabzwari.
Read also: Ballot papers bearing stamps on arrow recovered from Qayyumabad s garbage dump
Citing rigging in general elections, Sabzwari demanded chief election commissioner to immediately relinquish from the post. He further alleged that those constituencies—in which MQM-P has raised objections—are not being opened by the ECP.
Talking on the occasion, Zubair stated that objections persist on method adopted by the electoral body. Claiming that mandate of MQM-P was stolen in the elections, Zubair tagged Maqbool-led party as largest party of the metropolis.
On a question about Karachi operation, Zubair held that MQM was not targeted in the operation.
Both parties agreed to continue contacts in the future.