PML-N decides to take oath, sit in opposition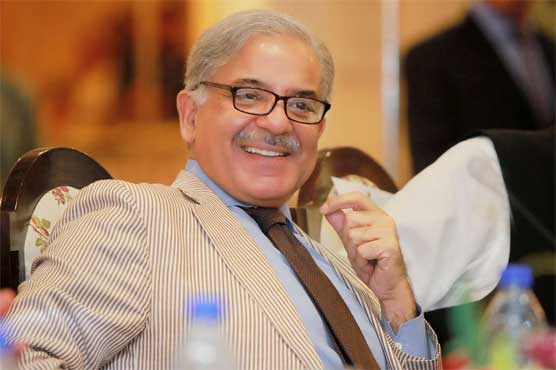 The PML-N decides to play the role of a strong opposition
LAHORE (Dunya News) – The joint opposition efforts of Muttahida Majlis-e-Amal (MMA) on Saturday suffered a major blow as Pakistan Muslim League-Nawaz (PML-N) decided that its members of National Assembly would take oath and sit on opposition benches.
The decision was taken during a meeting of the PML-N leader at party's central office in Model Town.
During the meeting, the top brass of the PML-N while turning down MMA leader Maulana Fazlur Rehman's proposal, termed it harmful to the democratic process and suggested that the party should instead register protest against "rigging" in the polls.
The PML-N also decided to play the role of a strong opposition.
The PPP had already decided to join the parliament and raised the rigging issue in the parliament.
On Friday, main political parties rejected the outcome of elections won by cricket star Imran Khan and announced protests demanding new polls, after foreign observers criticised the pivotal vote over rigging allegations.
The announcement by the All Parties Conference (APC), including the outgoing Pakistan Muslim League-Nawaz (PML-N), is a fresh obstacle to power for Khan on a day when delayed results finally showed he had won an emphatic victory -- though he will need to seek a coalition to form a government.
The nationwide election held Wednesday has been criticised by the United States, the European Union and other observers after the PML-N and other parties have alleged "blatant" rigging over the vote count.
"We think a robbery has been committed," Maulana Fazalur Rehman, head of the religious Jamiat Ulema-e-Islam (JUI-F) party, told reporters.
"We will run a movement for the holding of elections again. There will be protests... We will not allow democracy to be taken hostage by the establishment," he said.
The PML-Nsaid it would join in the protests although no date was immediately announced.
"I fully agree with it. The worst kind of irregularities have been committed, which are unprecedented," party leader Shahbaz Sharif said.
However, Sharif said he would need to consult with his party's leadership over a decision by the APC not to take the oath swearing in members of parliament.
The Pakistan Peoples Party (PPP), which has won the third largest number of seats in the vote, was notably absent from the APC.
In a later press conference, PPP chairman Bilawal Bhutto Zardari said his party also rejected the election results, but vowed it would try to convince the other parties to participate in the parliamentary process.