Top 10 political parties: Who gained how many votes?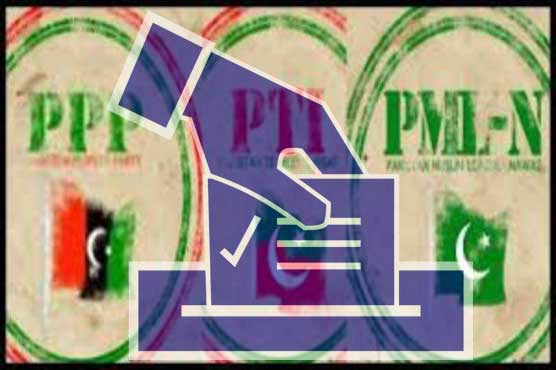 Pakistan Tehreek-e-Insaf has emerged as the party bagged maximum number of votes
(WebDesk) - In Pakistan general elections 2018, the voter turnout in the National Assembly elections remained 51.85 pc which is little less in comparison with the 52.3 pc voter turnout in general elections 2013. Though, the number of registered voters is also increased after the census 2017.
Pakistan Tehreek-e-Insaf has emerged as the party bagged maximum number of votes whereas Pakistan Muslim League (N) stood on second position. Independents surprisingly gained enough number of votes too.
Despite PTI gained 16.85 m votes still over two-thirds of votes cast in the 2018 election divided among other political parties which led PTI to not gain any substantial decisive majority. In 2013 with turn out 52.3 pc, PMLN had gained 13.5 m votes which constituted the decisive majority to form government.
The Break down is:
Total registered voters: 105.96 million
Turnout: 51.1%
Total votes cast: 54.15 million
Votes to PTI: 32.22 %
Votes to other parties: 68.88%
Also Read: Pakistan parties demand new elections as Khan wins vote
According to the data released with Election Commission of Pakistan, PTI gained 16858900 followed by PMLN with 12896356, PPP with 6900815 and independents with 6018181.
---
PTI also secured maximum number of votes in Punjab followed by PMLN and Independents
In Sindh, PPP indisputedly gained the lion share of votes followed by PTI and GDA.
BAP bagged substantial number of votes among all political parties followed by MMA and independents and BNP.
PTI in KP gained maximum votes again followed by MMA, independents and ANP.
Also Read: PMLN vs PTI: Mind boggling number games to win the race to rule Punjab
---