Get ready PPP, PTI not to be a friendly opposition in Sindh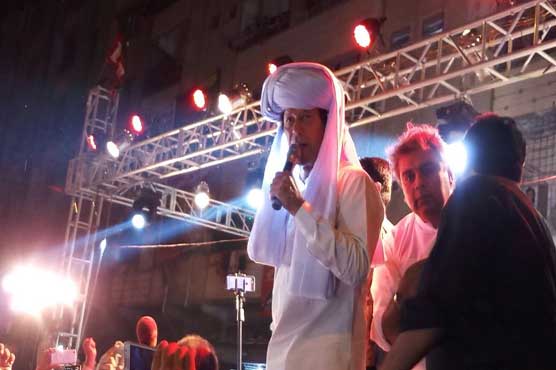 "The destruction that you brought to Sindh will not continue now."
(Web Desk) - Pakistan Tehreek-e-Insaf (PTI) has made a clean sweep in General Elections 2018 and won majority in National Assembly of Pakistan. In provincial assemblies, it also gained considerable seats: Punjab 122, KP 66, Sindh 23, and Balochistan 4. Forming government at Punjab is highly likely but PML-N is also not leaving any stone unturned to remain in power in the province. The situation in Sindh is quite clear and PTI will sit on opposition benches.
Also read: Election 2018: PTI tipped for victory as majority unofficial results announced
Newly-elected members from Sindh assembly gathered at Insaf House and vowed to give tough time to PPP. Khurram Sher Zaman of PTI, who kept PTI alive in provincial assembly said, "The destruction that PPP brought to Sindh will not continue now."
---
Sindh undoubtedly has been waiting for a messiah to have it out of troubles it is suffering from. People of Karachi especially Lyari have given verdict against PPP. This is the reason it could not win even Bilawal's seat. From internal Sindh, as usual, it got majority of seats which has made it possible for it to form government in the province.
Also read: Pakistan Election 2018 results: Party positions and list of winning candidates
PTI, on the other side, at centre performed quite well and instead of being friendly opposition, it gave quite a tough time to PML-N. Imran Khan kept his struggle alive till the last breath and had Nawaz Sharif behind the bars.
In Sindh, PTI will also have to perform the way people desire it to. There is so much to change; Karachi again needs to be the city of lights. People really want to see real change,which Imran Khan aspired, in the province. Let us hope that at least positive change comes in Karachi and masses get basic necessities.
Edited by: Junaid Ali Malik