Efforts underway to malign judiciary: CJP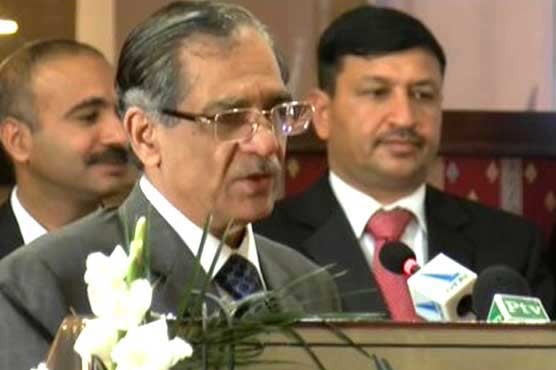 CJP was addressing ceremony in Lahore.
LAHORE (Dunya News) – Chief Justice of Pakistan (CJP) Justice Saqib Nisar on Monday expressed concerns over efforts being underway to vilify institution of judiciary.
As per details acquired, CJP was addressing ceremony in Lahore.
"Defamation of judiciary will be a doleful day. There exists no threat to democracy in the presence of Supreme Court (SC)", clarified CJP while apprising attendants that he had left no stone unturned in serving justice to the masses.
On rumors shrouding General Elections 2018, CJP stated that he had made promise to conduct timely elections. "Constitution and democracy will co-exist together", added CJP.
On Kalabagh Dam issue, CJP stated that a conspiracy was hatched to halt construction of the much-needed water storage.