Last Updated On 21 July,2018 08:38 pm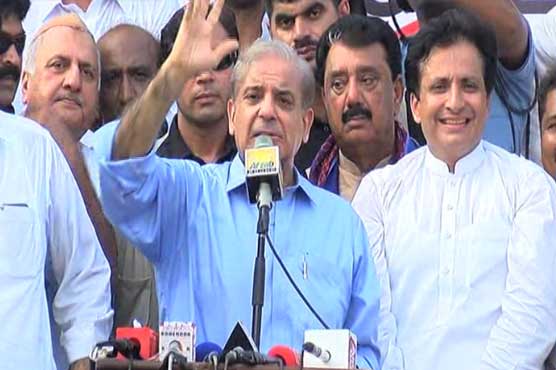 PTI-led KP government awarded contract of Peshawar Metro Bus project to a blacklisted company
SARGODHA (Dunya News) – Former Punjab CM and Pakistan Muslim League-Nawaz (PML-N) president Shahbaz Sharif on Saturday vowed to bring former prime minister Nawaz Sharif and his daughter Maryam Nawaz out of jail through the power of vote.
Addressing a public gathering in Sargodha on Saturday, he said that July 25 would be the most important day in the history of Pakistan and stressed upon the people to get release Nawaz Sharif and Maryam Nawaz by the power of vote.
Shehbaz Sharif further asked the charged crowed if anyone has any father ever saw his daughter being arrested in front of him.
"Maryam's father has eliminated loadshedding from the country and provided interest-free loans to poor farmers," he said and added Nawaz Sharif made Pakistan first Muslim nuclear power and established motorways across the country.
He said that the former PM strengthened the country's economy.
The PML-N president said that he would make Pakistan similar to Islamic countries Turkey and Malaysia if elected to power.
Launching a tirade against the Pakistan Tehreek-e-Insaf (PTI) chairman, Shehbaz said: "All the u-turn sign boards across the country should carry the picture of Imran Khan."
He said that the PTI-led KP government awarded contract of Peshawar Metro Bus project to a blacklisted company.