Last Updated On 04 July,2018 03:03 am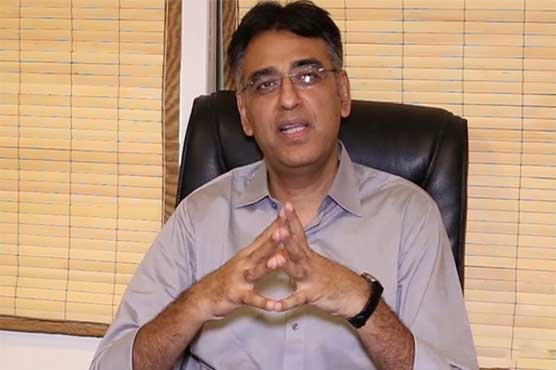 Pakistan Tehreek-i-Insaf (PTI) on Tuesday formally launched its first major digital policy.
ISLAMABAD (APP) - Pakistan Tehreek-i-Insaf (PTI) on Tuesday formally launched its first major digital policy aimed at transforming Pakistan into a knowledge economy, making Information Technology (IT) the top contributor to country's exports and job creation.
Announcing the policy here as a part of election manifesto, PTI central leader Asad Umar said the policy was formulated after consultations with the IT industry and others stakeholders. He said the policy was open and people could give their inputs which would be incorporated in the revise policy.
He said the policy has three main objectives including creation of more jobs for youth, enhance country's IT exports and promote E-governance to control corruption. "This visionary policy encompasses long term programmes that covers everything from education, infrastructure, financing to global market access," he said.
He said PTI's vision for a digital Pakistan would not only create an unprecedented amount of jobs in the IT sector, but also become an enabler for transforming the rest of the economy.
Asad Umar said currently, around 115,000 youth were working in IT industry adding that efforts would be made to enhance the numbers to one million for which scholarship would be awarded to the IT students. He said if PTI was voted to power, the country's IT related exports would be enhanced from the current $ 2 billion to $ 10 billion under the digital policy.
He said open government data would increase transparency, curb corruption and increase efficiency in governance. He said 120 new campuses of tier-1 universities would be supported to produce 100,000 technology graduates every year under the policy.
Asad Umar said proper training to Maths and English teachers would also be part of the policy to produce competitive workforce. Direct financial incentives would be provided to tens of thousand of teachers to improve their Maths, English and Science teaching skills, he said. He said five new major technology clusters (Special Economic Zones) would also be developed with international class infrastructure.
Asad Umar said every year around 1 million youths were entering into the market for seeking employment as per the statistic of Planning Commission. It was the responsibility of the government to create jobs opportunities for the people, he said.
He said the country's exports had sharply declined in last five years resulting huge trade-deficit. To overcome trade-deficit, we have to increase our exports, he said.