No revolutionary work done in Punjab, KP: Bilawal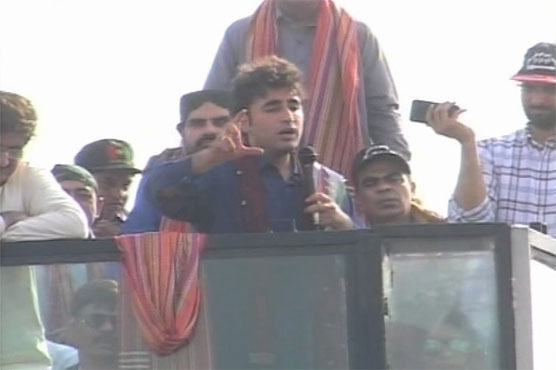 Bilawal said that PPP was committed to building a peaceful, prosperous, progressive Pakistan
ISLAMABAD (Dunya News) - Pakistan People's Party (PPP) chairman Bilawal Bhutto Zardari said that no revolutionary work was done in Punjab and Khyber Pakhtunkhwa during the past five years.
Addressing PPP workers convention in Islamabad on Monday through hologram technology, Bilawal Bhutto said that if PPP won the upcoming general elections, his party would provide subsidy on all crops including cotton and rice.
Bilawal Bhutto also announced registration of women farmers after coming into to power. The PPP chairman also promised to launch food card and Kisan card.
Bilawal said that PPP was committed to building a peaceful, prosperous, progressive Pakistan no matter the challenges.