Petition seeking Faryal Talpur's disqualification filed in SHC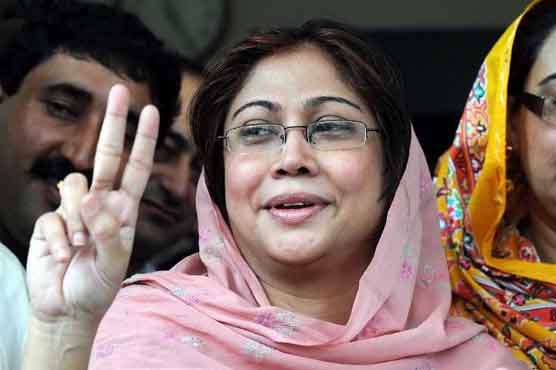 The court ordered to submit details on the case by June 5
KARACHI (Dunya News) – A petition was filed in the Sindh High Court (SHC) seeking disqualification of Pakistan Peoples' Party (PPP) leader Faryal Talpur on Wednesday.
Sources told Dunya News that the petitioner Muazzam Abbasi claimed that Faryal Talpur should be disqualified as she held an iqama for Saudi Arabia.
The petitioner claimed that in 2002 the PPP leader had established a company in Dubai in the name of her daughter Ayesha but concealed the amount transferred to Dubai from the Election Commission of Pakistan (ECP) and also didn't mention her Iqama.
The petitioner stated that by submitting fake affidavit, Faryal Talpur is no more Sadiq and Ameen, hence she should be disqualified.
The court ordered to submit details on the case by June 5 and adjourned the hearing.