No room for withdrawing Nasir Khosa's name, clears Rana Sanaullah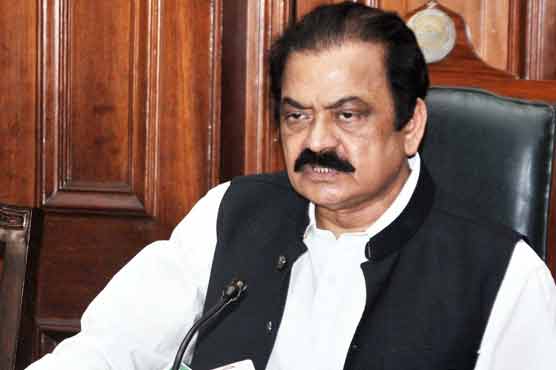 He was exclusively talking to Dunya News.
LAHORE (Dunya News) – Punjab Law Minister Rana Sanaullah on Wednesday termed withdrawal of Nasir Khan Khosa's name for Punjab's caretaker chief minister (CM) a joke.
He was exclusively talking to Dunya News.
"Decision to nominate Nasir Khan Khosa as caretaker CM of Punjab was taken after thorough consultation with Pakistan Tehreek-i-Insaf (PTI). There is no space to take back Khosa's name at present", Sanaullah asserted.
Sanaullah held that further dialogue on same issue can't be held as per Constitution. He asserted that Khosa was a honest man.
Earlier, PTI has withdrawn its nominee Nasir Khan Khosa for the post of caretaker Punjab Chief Minister (CM), reported Dunya News.
As per details garnered, opposition leader in the Punjab Assembly Mian Mehmood ur Rasheed stated that party would announce new name for the same after holding consultation. He further stated that announcement was made in haste. Rasheed adopted stance that names of Tariq Khosa and Nasir Khosa were given to him by PTI supremo Imran Khan.
He went on to say that party had fallen prey to misunderstanding. "Ever since his nomination, Nasir Khan Khosa has become a controversial figure", held Rasheed.
PTI will propose name of new caretaker Punjab CM today.