Last Updated On 02 May,2018 01:15 pm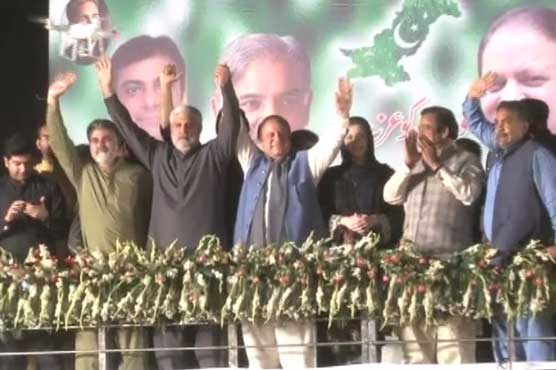 Nawaz criticises alleged Imran-Zardari nexus
SAHIWAL (Dunya News) – Former prime minister Nawaz Sharif Tuesday slammed Pakistan Tehreek-e-Insaf (PTI) Chairman Imran Khan for what he believed that the latter along with his party members had queued up to vote for Pakistan People's Party (PPP) in the recently held Senate election.
"Imran has become a stooge," said Nawaz while addressing a public gathering in Sahiwal. The former premier criticised the alleged Imran-Zardari nexus and said that the both had formed the alliance to win elections. "Neither Imran nor Zardari would oppose each other."
The former prime minister went on to say that the PTI-led Khyber Pakhtunkhwa government had done nothing for the people of the province. On the contrary side, he claimed that the PML-N government had rid country of load shedding and terrorism.
"If this was the reward for eliminating load shedding and terrorism from the country," Nawaz asked participants in a clear reference to his disqualification by the Supreme Court and frequent hearings of corruption references in accountability courts in the wake of Panama Papers case.
Referring to his slogan "give respect to vote", the former prime minister said that the things that had been happening for the last 70 years must come to an end now.
He announced construction of mini-motorway in Sahiwal if people elected him to power again. Nawaz said that the party's mass contact campaign would pick up momentum after the holy month of Ramazan
Earlier, Maryam Nawaz alleged that the PTI had splashed out money to invite people to its Lahore's gathering.
She claimed that people won't vote for the PTI n the upcoming election. "The PTI will find itself nowhere in the next general elections," she said.