PTI to hold protest in NA against PML-N leaders' misogynist remarks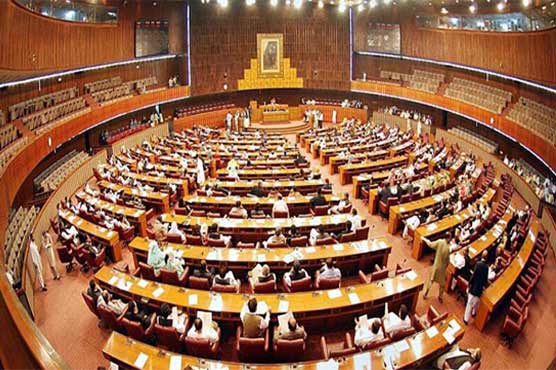 Shah Mehmood Qureshi said the party would protest against PML-N leaders over filthy language
ISLAMABAD (Dunya News) – The Pakistan Tehreek-e-Insaf (PTI) has decided to hold a protest against alleged misogynist remarks uttered by some of the ruling PML-N leaders after the PTI's Lahore gathering on Sunday.
PTI chief Imran Khan has directed the party to hold a protest on the floor of the House. PTI leader Shah Mehmood Qureshi said the party would protest against PML-N leaders over filthy language. "We strongly condemn uncivilized and anti-parliamentary language."
Shah said that filthy language was used by some PML-N leaders against PTI women, which had not only hurt PTI women but all women belonging to other parties.
Earlier on Monday, Khan took to popular micro-blogging website Twitter to condemn remarks of Rana Sanaullah.
Read Also: Imran Khan condemns Rana Sanaullah s filthy language against women
The PTI held what it believed a historic rally at Greater Iqbal Park on Sunday, where its chairman Imran Khan laid out an 11-point agenda prioritising education and health and criticised the ruling PML-N.