Bilawal hits back at MQM-P, seeks explanation over Baldia factory inferno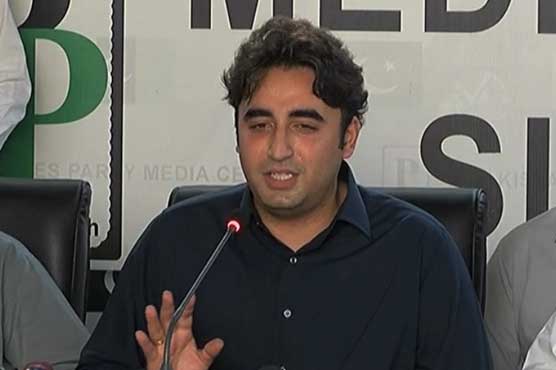 Bilawal says Nawaz Sharif's game had been exposed
KARACHI (Dunya News) – Pakistan People's Party (PPP) Chairman Bilawal Bhutto Zardari Tuesday slammed the Muttahida Qaumi Movement-Pakistan (MQM-P) in a riposte to Khalid Maqbool criticism of the PPP earlier in the day.
During a press conference in Karachi on International Labour Day, the PPP scion sought explanation from MQM-P over the Baldia factory fire incident.
The statement came after Khalid Maqbool had said that those who chanted slogans of 'Roti, Kapra or Maqan' had given bullets, shroud and graveyard to the people of Karachi.
Read Also: Khalid Maqbool announces massive rally in Liaquatabad on May 5
"The MQM-P should give explanation over Baldia factory fire incident instead of pointing fingers at political rivals on Labour Day," he said, adding: "The MQM-P needs not to worry… I will hold gathering in every district. Lyari and Karachi are very dear to me."
Replying to a question, Bilawal said everybody knew what former premier Nawaz Sharif was doing. "His (Nawaz) game had been exposed."
Bilawal also criticised the recently announced federal budget during the presser. "The budget doesn't offer anything to labour class," he said, and claimed that the PPP had increased pensions and salaries in its tenure. "We are consulting to give representation to labourers at provincial and national level."
He went on to say that the PPP had garnered support of the people who were once loyal to the MQM-P. He said that the PPP was far ahead of its rival parties.