Last Updated On 17 April,2018 05:47 pm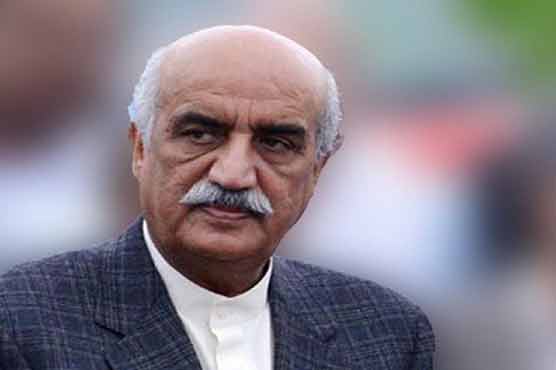 Shah said PPP was opened for dialogue.
ISLAMABAD (Dunya News) – Fuming Pakistan Peoples Party's (PPP) leader and opposition leader in the lower house of the parliament Syed Khurshid Shah on Tuesday expressed exasperation over leakage of Pakistan Tehreek-e-Insaf's (PTI) names for caretaker premier.
As per details garnered, Shah stated that he was flabbergasted on PTI's move to make names public. "At present, there is no need to sit with PTI. The jurisdiction to finalize name of caretaker Prime Minister rests with me and Prime Minister Shahid Khaqan Abbasi", uttered Shah.
Read also: PTI finalizes three names for caretaker PM
Commenting on dialogue with other political outlets, Shah made it overtly clear that door of negotiations had not been closed for any party including Nawaz Sharif.
---
PTI hits back
---
Responding to Shah's accusations, PTI spokesperson Fawad Chaudhry held the notion that his party had neither formally released names nor released any statement in the aforementioned regard.
"Utterance of such harsh remarks merely on the basis of newspaper's clipping is flabbergasting. PTI has assigned this task to vice-chairman Shah Mehmmod Qureshi. Had Khursheed Shah consulted Qureshi, It would have been better than issuing statements", asserted Fawad.
Fawad rued that Shah had not consulted Qureshi to verify the news.