Last Updated On 09 April,2018 05:19 pm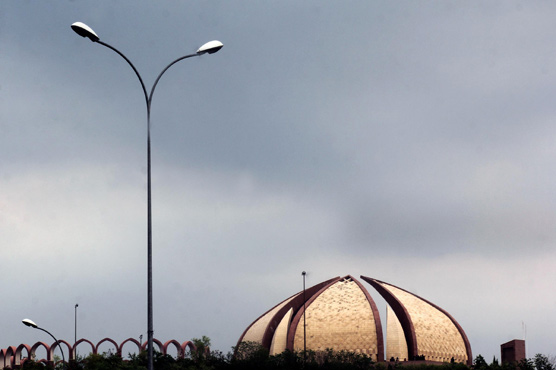 The weather took a pleasant turn in several parts of Punjab in the wake of the rains that delayed the onset of summer. Photo: OINN
(Web Desk) – Strong winds and rain turned the weather pleasant in the federal capital Islamabad and parts of Punjab, including Lahore on Sunday.
Rain lashed in the federal capital on Sunday lowering temperatures. Following strong winds and thundering in Lahore on Sunday night, the city witnessed light showers. Winds and lightning also disrupted power in several parts of the provincial capital. The weather took a pleasant turn in several parts of Punjab in the wake of the rains that delayed the onset of summer.
According to the MET department, more rains are expected in Khyber Pakhtunkhwa, Kashmir, Gilgit Baltistan and parts of Punjab over the next 24 hours.
---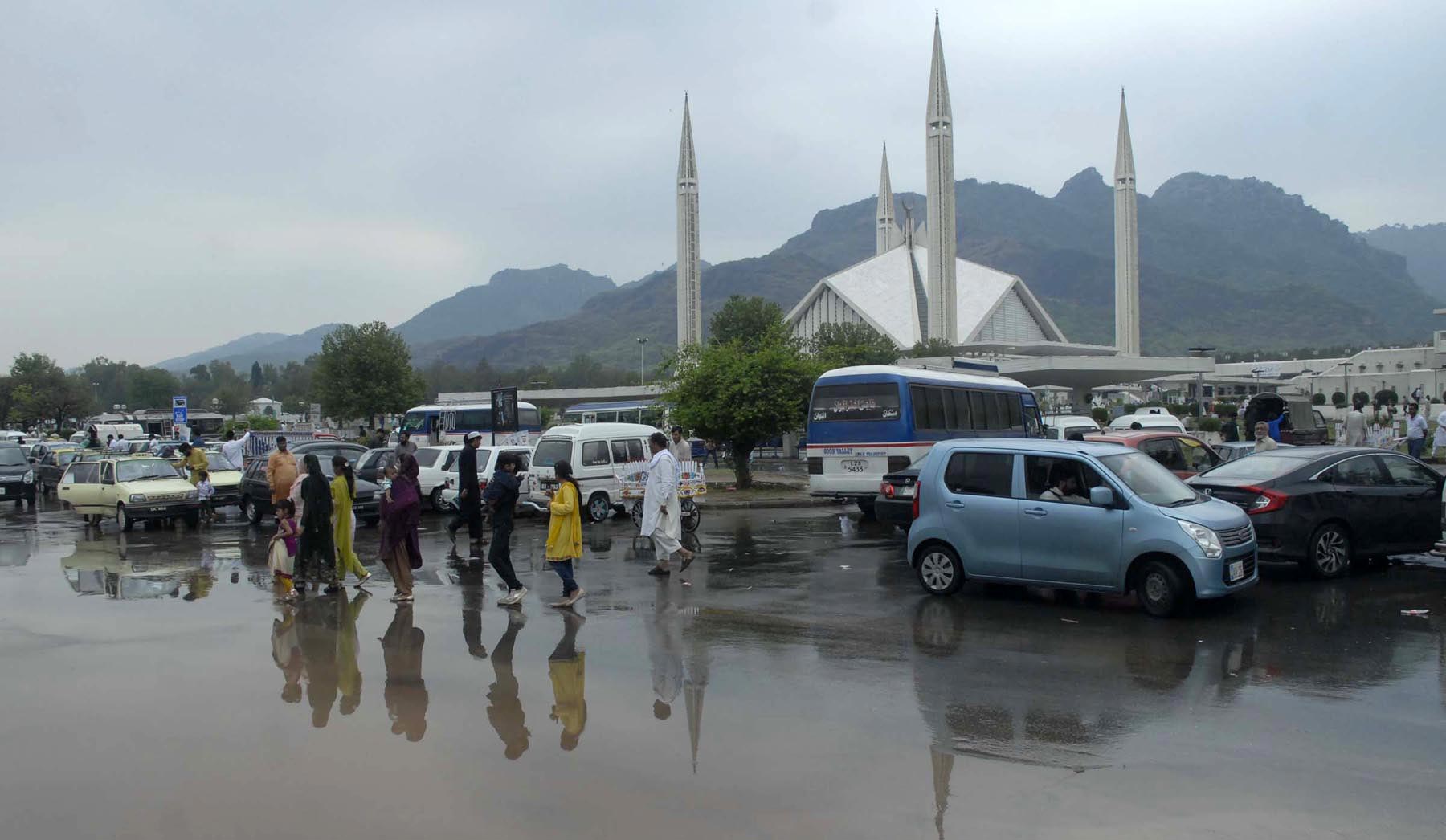 People enjoy the cloudy weather at Faisal Mosque on Sunday. Photo: OINN
---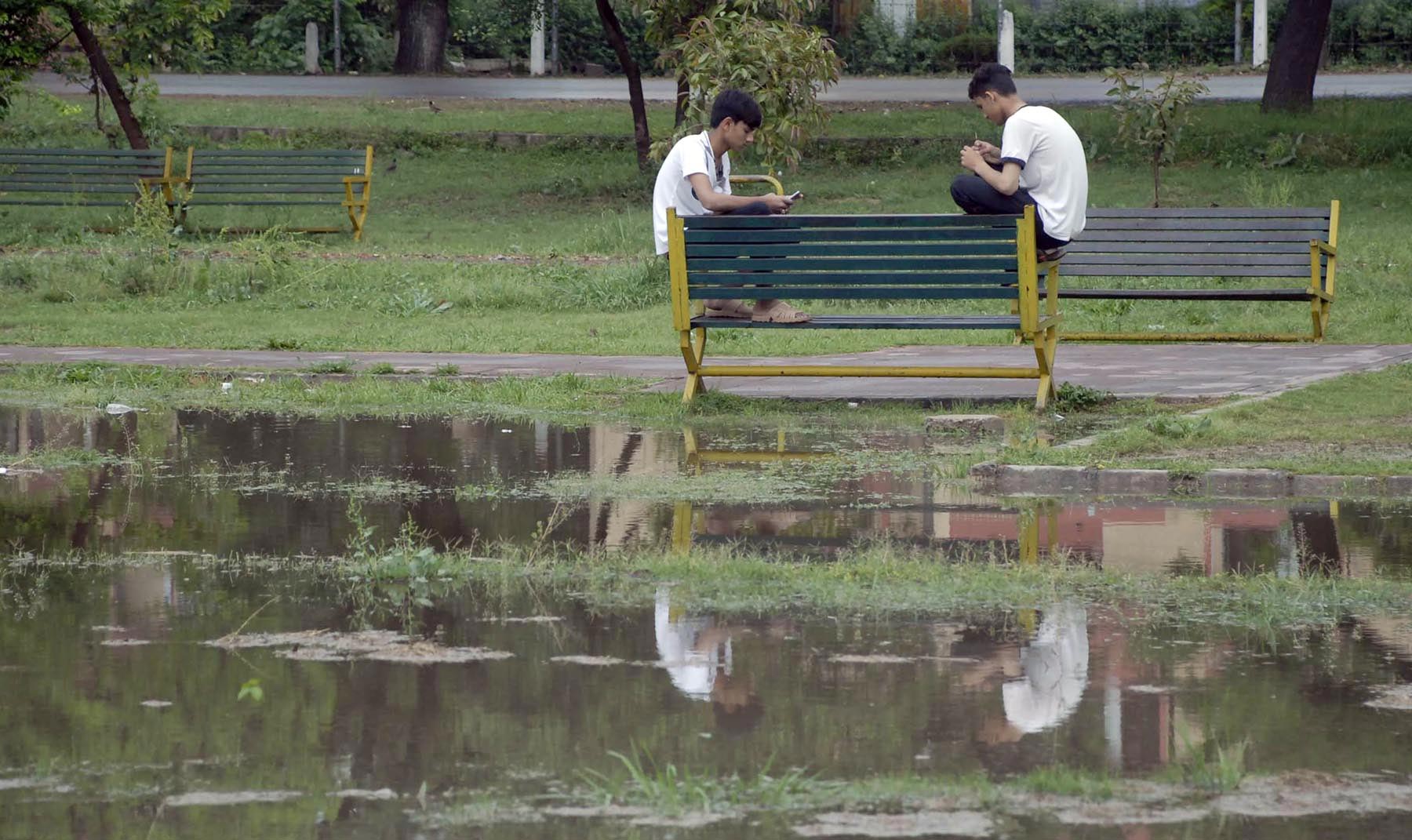 Water accumulates in a local park due to rain in Islamabad. Photo: OINN
---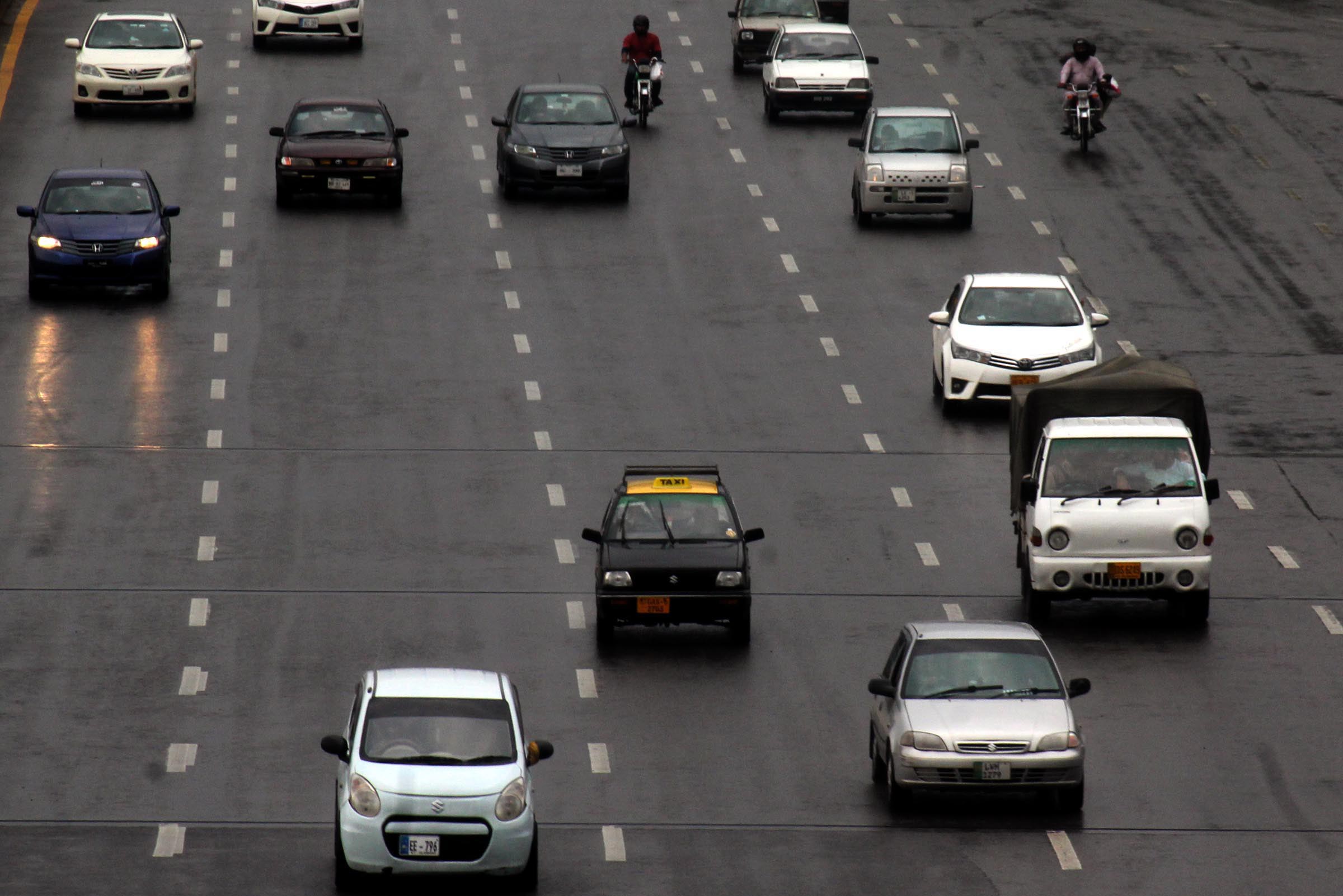 Motorists on the Express Highway during rain. Photo: OINN
---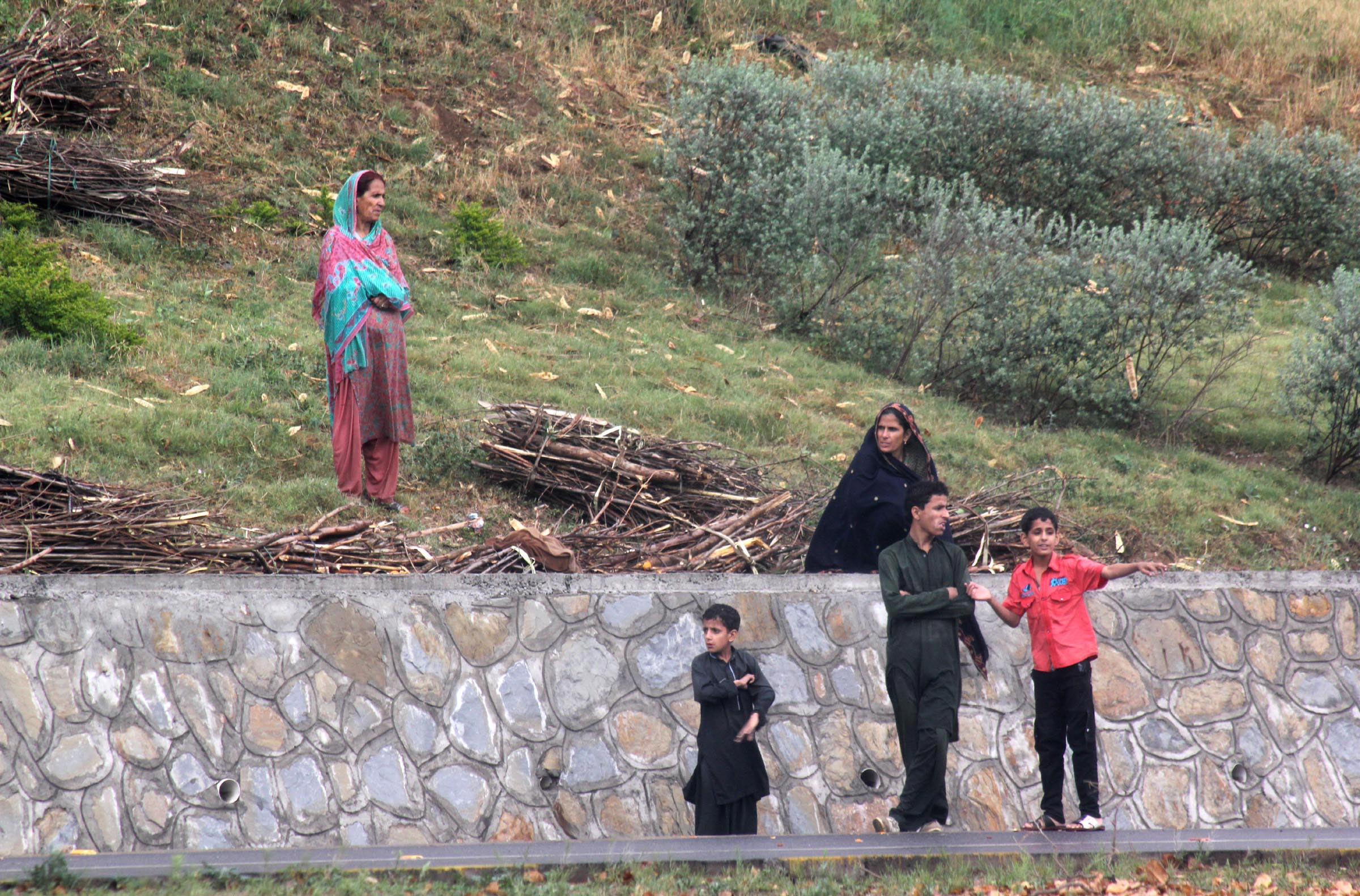 Women stand along the road at Garden Avenue during the rain after gathering firewood. Photo: OINN
---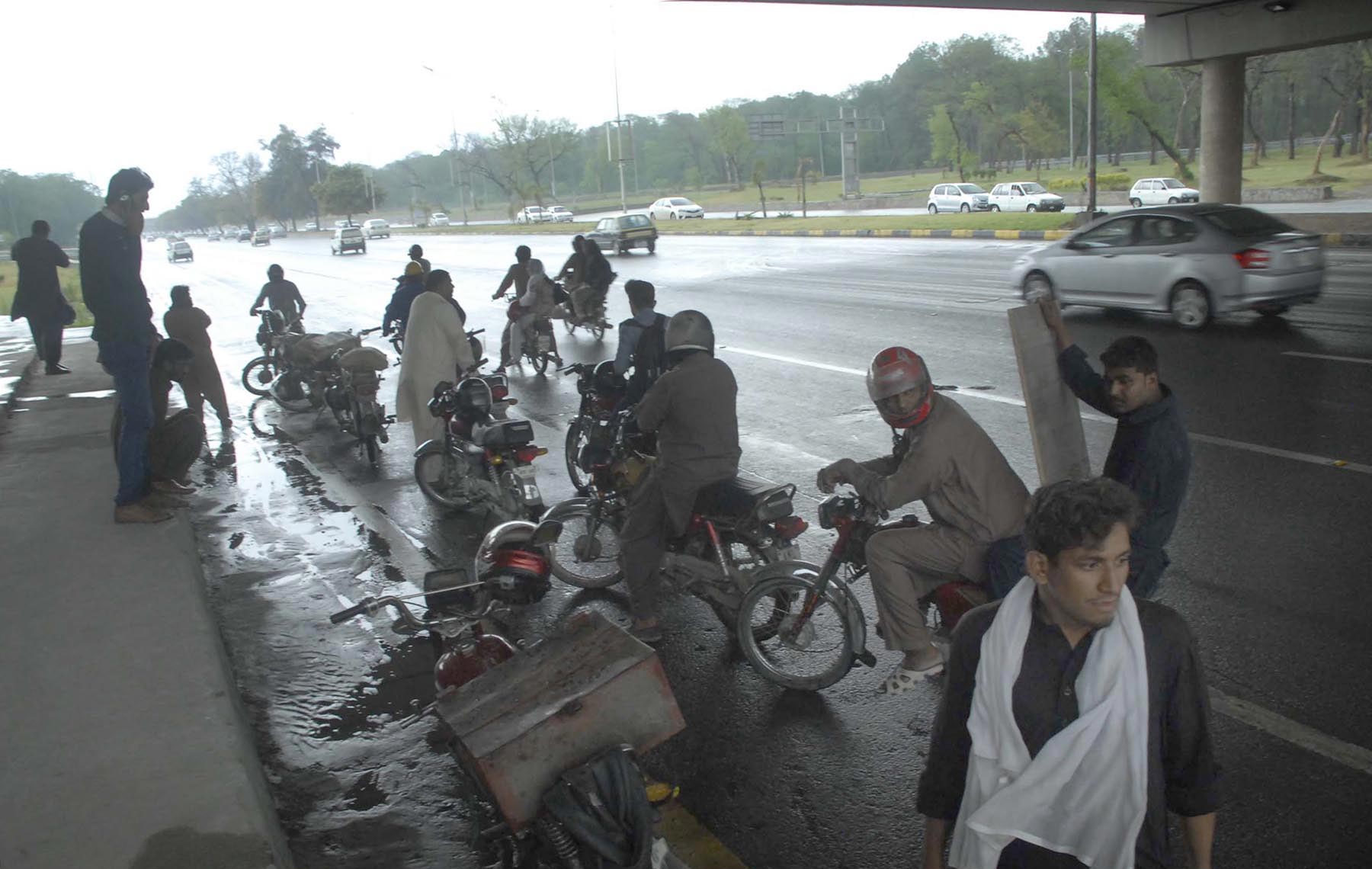 Motorists take shelter under a bridge on highway during the rain in Islamabad. Photo: OINN

---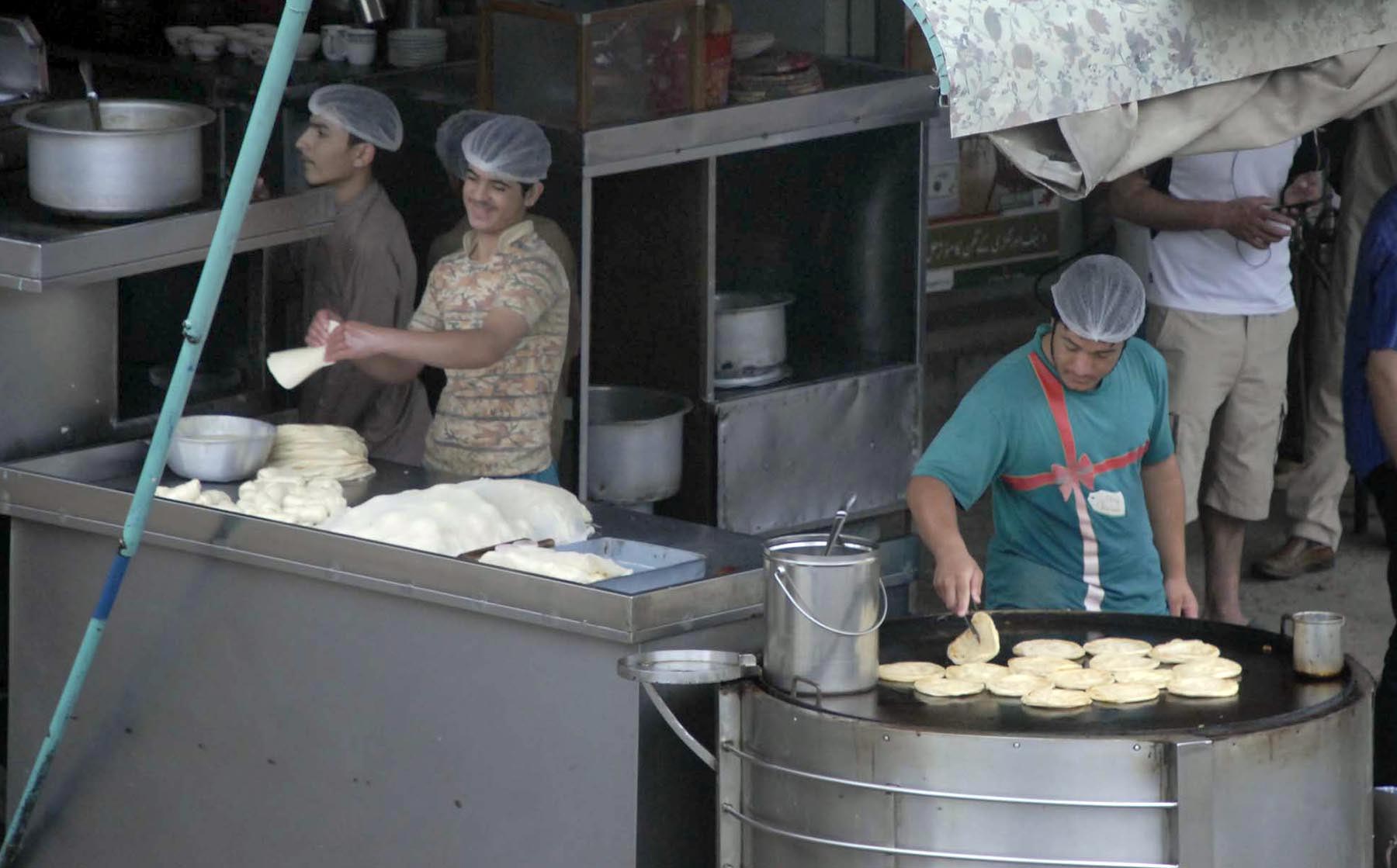 Parathas being prepared for traditional breakfast at Murree Road during the rain on Sunday. Photo: OINN
---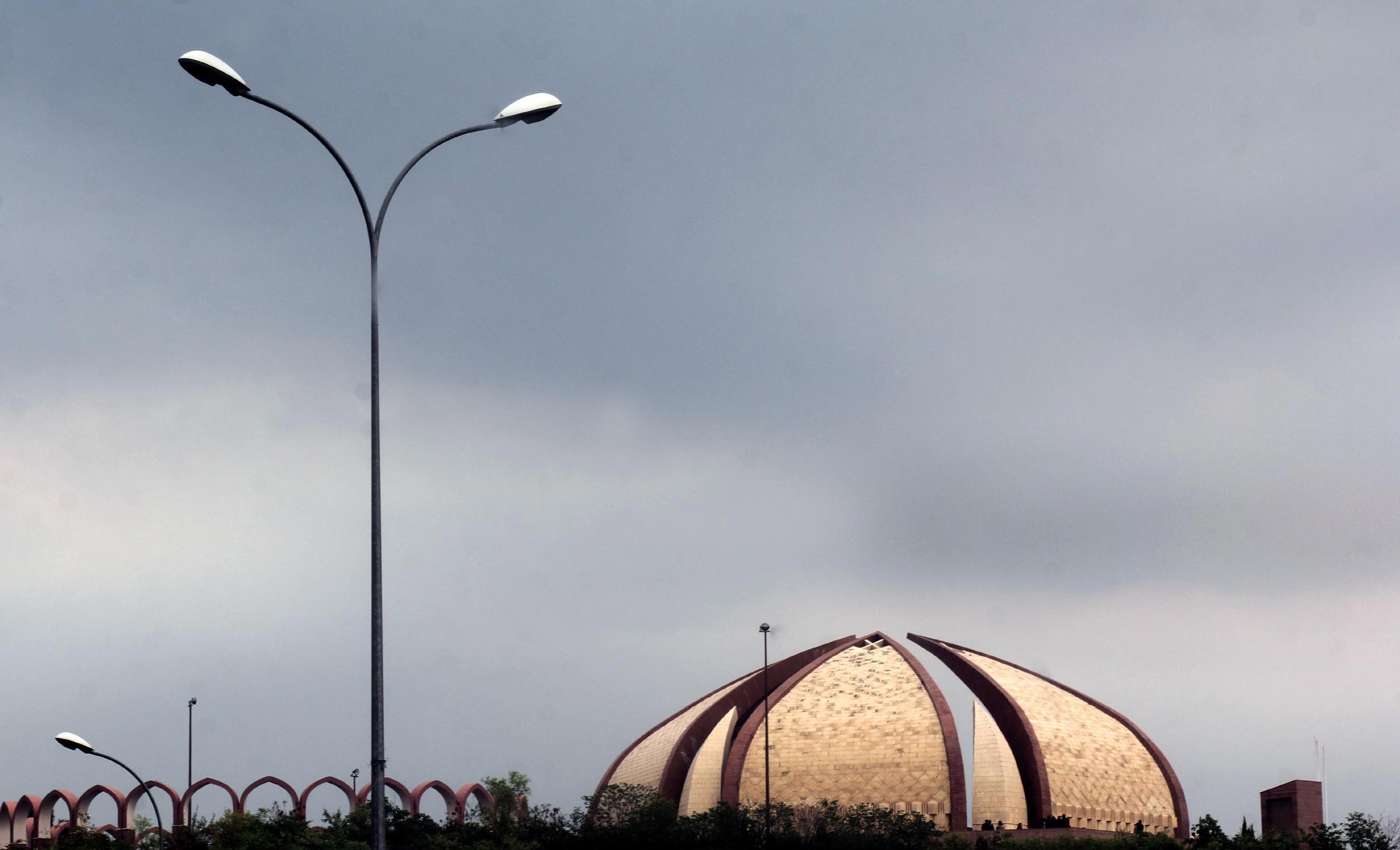 A view of clouds during rain in the Federal Capital. Photo: OINN
---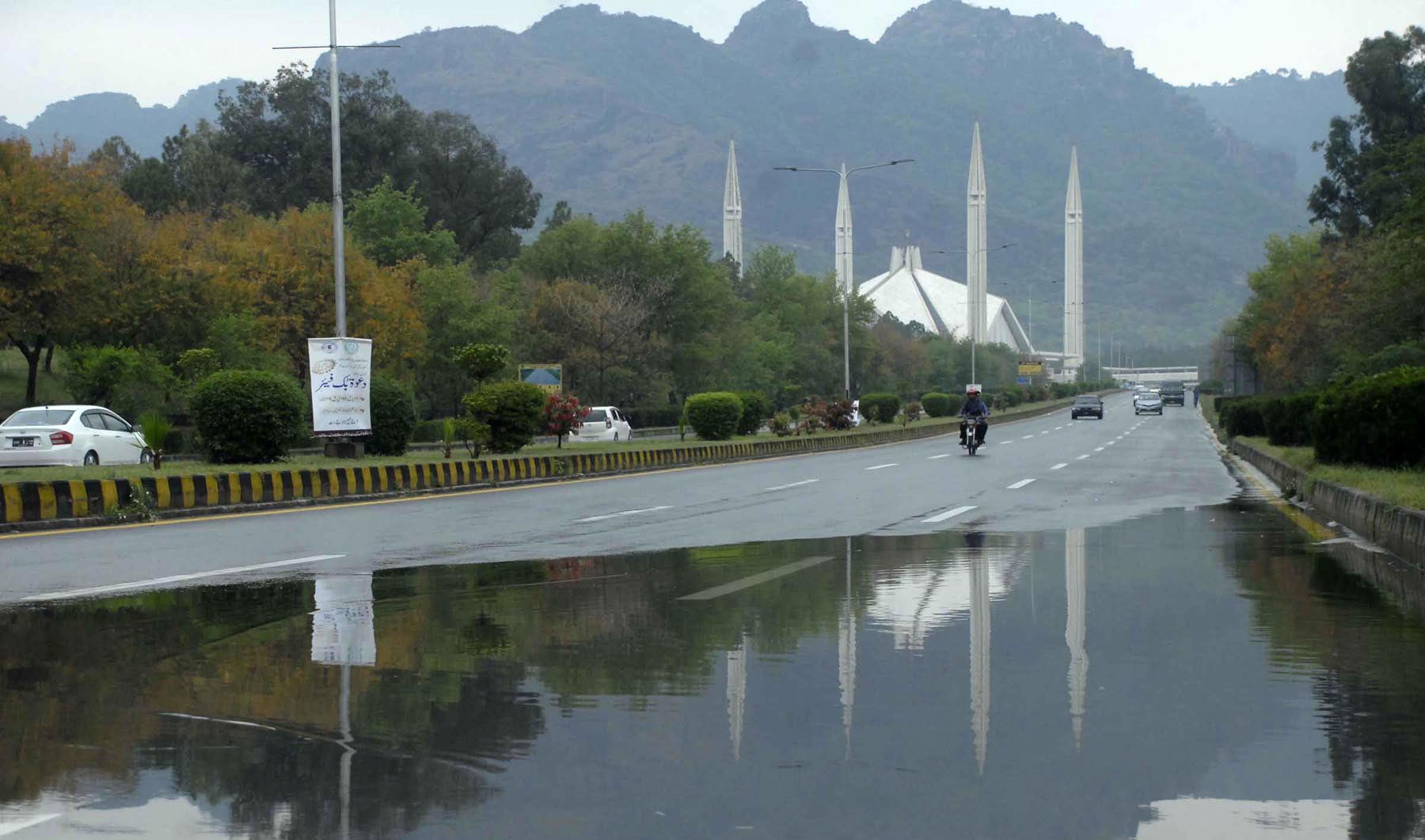 Water accumulates on Faisal Avenue due to rain in Islamabad on Sunday. Photo: OINN
---