Last Updated On 08 April,2018 02:25 pm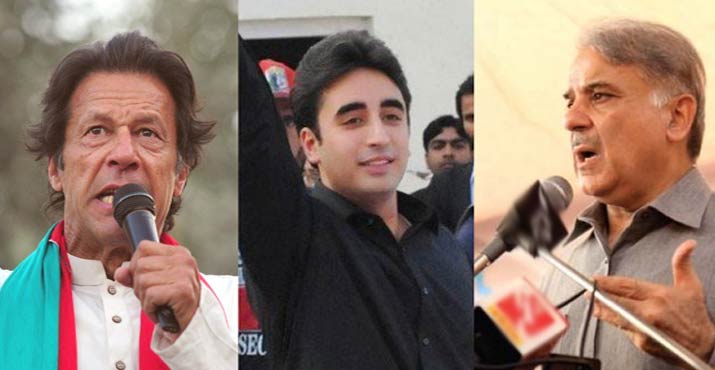 PML-N, PPP, PTI and JI gear up election campaign
LAHORE (Dunya News): The country's political temperature will go up several notches on Sunday as almost all major political parties are set to reveal their power show.
According to details, Pakistan Muslim League-Nawaz (PML-N) will flex political muscle in Kamalia where Punjab Chief Minister Shehbaz Sharif will address the party workers at Government Elementary School.
Similarly, Pakistan Tehreek-e-Insaf (PTI) Chairman Imran Khan will address party's supporters in Rawalpindi, while Pakistan People's Party (PPP) Chairman Bilalwal Bhutto Zardari will meet party's leaders in Multan today. Bilawal is also expected to visit party's membership camp in Muzaffargarh in the evening.
Meanwhile, arrangements have been finalized for power show of Jamaat-e-Islami at Minar-e-Pakistan where Sirajul Haq will address the participants.