Last Updated On 05 April,2018 11:46 am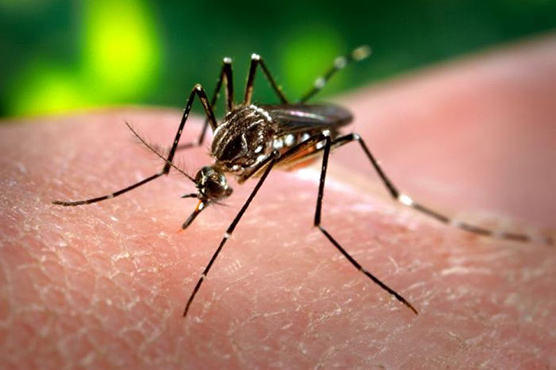 Dr. Shaheen Afridi, Director Public Health, said that in Peshawar, 69 union councils are in red zone where highest number of dengue cases are feared. Fourteen UCs are in yellow zone, she said adding that the remaining UCs are in green zone. Photo: AFP
(Dunya News) - With the onset of summer, three cases of dengue have already been reported in Khyber Pakhtunkhwa.
These cases were reported in different parts of the province causing worry and concern among the residents.
Abbottabad, Kohat and FR Kohat reported dengue cases.
Director Public Health, Dr. Shaheen Afridi said that the government has already taken serious measures to stop the spread of the mosquito borne viral disease.
However, the Bus Rapid Transit (BRT) project is causing difficulty in halting the spread of the disease. Due to the project, standing water in construction areas have become breeding grounds for mosquitoes.
Speaking to Dunya News, Dr. Shaheen Afridi, Director Public Health, said that in Peshawar, 69 union councils are in red zone where highest number of dengue cases are feared. Fourteen UCs are in yellow zone, she said adding that the remaining UCs are in green zone.
On the other hand, district government and other concerned departments are trying to halt the spread of the disease through mosquito sprays, and other necessary measures.
Mohammad Asim Khan, District Nazim Peshwar, stated that they had immediately taken action against the areas where dengue cases were reported.
In 2017, in Peshawar and other parts of KP, 69 people were reported to have died of dengue fever.
For more on this, watch a report by Dunya News below.
---
---