Last Updated On 14 March,2018 10:07 am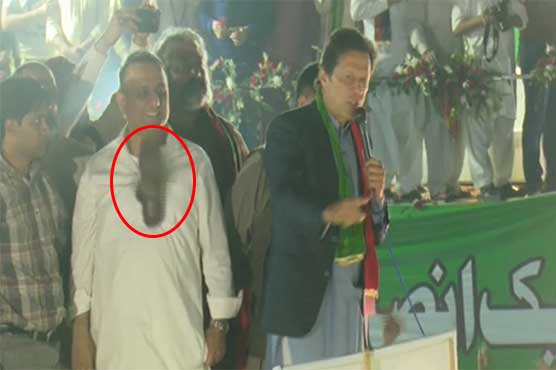 Imran Khan was hurled a shoe at during his address to a political rally in Gujrat.
GUJRAT (Dunya News) – Pakistan Tehreek-e-Insaf (PTI) chief Imran Khan escaped a shoe attack on Tuesday in Gujrat, for the third time in three days in separate addresses delivered at political rallies.
---
Watch video:
A person in attendance at a political rally addressed by PTI chief hurled a shoe at him to mark disrespect of the political leader.
The incident came two days after a shoe was hurled at Pakistan Muslim League-Nawaz (PML-N) leader and former premier Nawaz Sharif in a public address.
---
Read also, Hurling dissent: List of politicians attacked by shoes
---
Imran Khan among lawmakers from both the government as well as the opposition condemned the incident and discouraged the ill practice.
Khan was delivering an address to political workers in Gujrat as part of his mass campaign with General Election 2018 at a months distance.