Last Updated On 06 March,2018 09:38 pm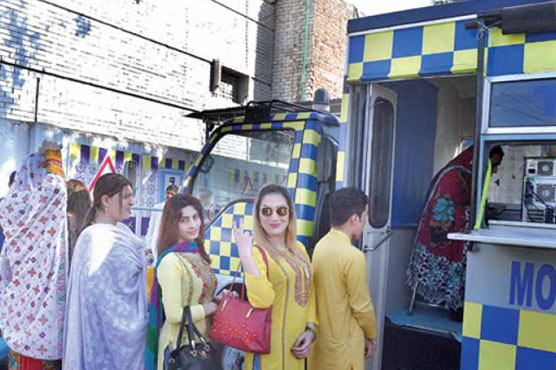 Provincial government of Khyber Pakhtunkhwa issued driving licences to 15 transgender persons
PESHAWAR (Web Desk) – The PTI-led provincial government of Khyber Pakhtunkhwa issued driving licences to 15 transgender persons, media reports told on Monday.
The licences were issued to transgender persons at a ceremony held in Peshawar, where SSP Traffic Yasir Khan Afridi distributed the licences among them.
The SSP briefed the audience that 300 transgender persons had applied for driving licence. 15 transgender persons were licensed to drive, in the first phase, whereas the rest of applications would be processed gradually, he told.
Two of the recipients were Farzana Riaz and Arzo Khan, residents of Peshawar. Talking to media persons, Senior Superintendent of Police Yasir Afridi said like others the transgender community was also part of the society and they could play an important role in development of the country.
The KP transgender protection policy is in their final stage of legislation which aims to make public transportation transgender-friendly and make it accessible to the transgender persons and other vulnerable communities.
Traffic police officials said they would take action against those public transport vehicles which charge extra fare or harass or deny services to the transgender community or other vulnerable communities.