Last Updated On 17 February,2018 03:14 pm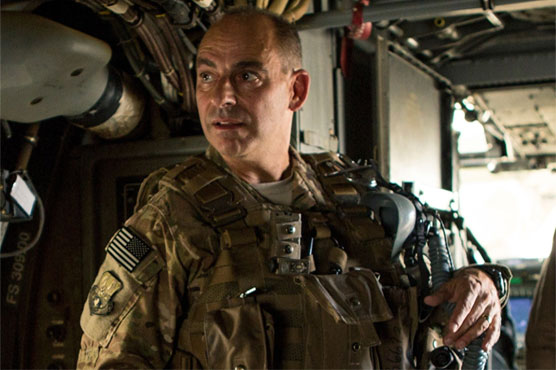 Harrigian was addressing a Pentagon press briefing through a video-conference this week.
WASHINGTON (APP) - Pakistan and the United States continued to work closely in the fight against terrorism, said US Air Force Lieutenant General Jeffrey Harrigian, who is the commander of US Air Force Central Command.
He was addressing a Pentagon press briefing through a video-conference this week from the Combined Air Operations Center at Al Udeid Airbase, Qatar, from where he commands U.S. Air Forces Central Command.
"So, we continue to work closely with our Pakistan partners," he said while replying to a question. "And what I will tell you is, first off, our intent is to make sure that Pakistan continues their fight against terrorists and does all that they can to support, not only protecting themselves, but also protecting coalition and Afghan partners that are operating there."
As the air component commander for U.S. Central Command, the general is responsible for developing contingency plans and conducting air operations in a 20-nation area of responsibility, covering Central and Southwest Asia.
To a question about the close air support mission in Afghanistan, the General said that his command had been able to work closely with the Resolute Support headquarters to understand their requirements and then provide that air support that's necessary to support the Afghan partners on the ground and our delivered air campaign.
The General told a questioner that his air command did use F-22s Raptor aircraft to drop Small Diameter Bombs (SDB) on terrorist targets when the new offense kicked-off in November, but added that since then these fighter jets have not been used for strikes inside Afghanistan.
"We look at targets, we're going to match the best weapon for that particular target. And based on the assets that we had at that time in theater, Raptors made the most sense," the General said adding it was his responsibility to make sure that appropriate assets are available to support US forces in Afghanistan.