Last Updated On 10 February,2018 07:09 pm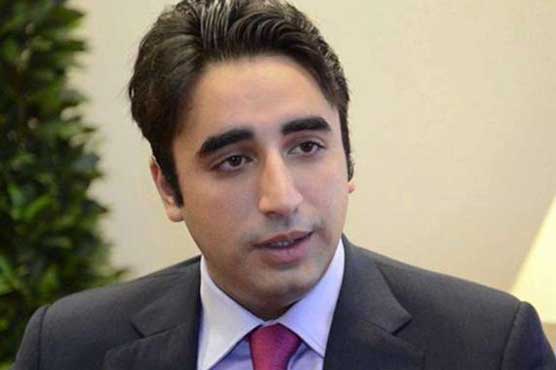 Will peaceful Afghanistan lead to peace in Pakistan, Bilawal asked.
WASHINGTON (Dunya News) – Pakistan Peoples Party (PPP) Chairman Bilawal Bhutto Zardari on Saturday has warned United States of America (USA) to not level allegations to hide its own flaws.

Holding a press conference in Washington, Bilawal said that America should clearly tell about its strategy whether it has plans to stay in Afghanistan forever. Will peaceful Afghanistan lead to peace in Pakistan, he asked.
PPP Chief further said that terrorism and extremism have nothing to do with Islam, adding that terror attacks also take place in American schools. We unitedly need to resolve these issues to make the region stable, he reiterated.
Bilawal said that the current situation is alarming as the whole world is fighting a long term war. We have to bring real face of Pakistan for the new US government, he suggested.

Earlier, Bilawal Bhutto alleged that the USA supported the Taliban during Iran war. "Pakistani state was forced to support these forces. My mother Benazir Bhutto warned then American president, George H. W. Bush, but I don't want to fight about the past. I want to look forward," he said.
Pakistan has seen 75 percent drop in terrorist activities while in Afghanistan, 75 percent of the provinces, and 45 percent of the country is not in control of Afghan government, he added.
If all of the NATO forces and Afghan government can't defeat terrorism in Afghanistan, how do we expect Pakistan to do it alone, PPP chairman asked.
Afghan war cannot be fought on Pakistan's soil, he clarified.