Lahore: Traders worry as Mall road gears for another protest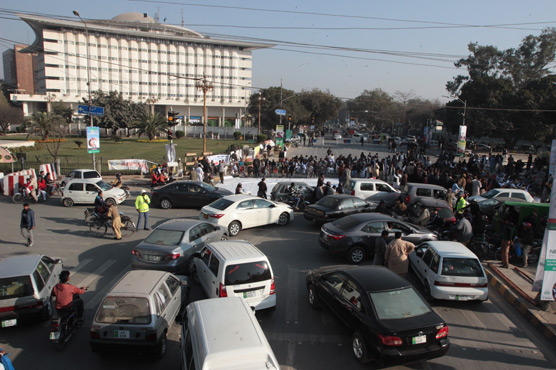 The anti-government protest scheduled for Wednesday is also set to be held on Mall road with containers already in place. Photo: Roznama Dunya
(Dunya News) – Once known as the business hub of the city, Lahore's Mall road has now turned into a political centre with some of the most important political rallies and protests in recent history having been staged here.
The anti-government protest scheduled for Wednesday by the Pakistan Awami Tehreek and other political parties, is all set to be held on Mall road with containers already in place to block certain sections of the main artery.
---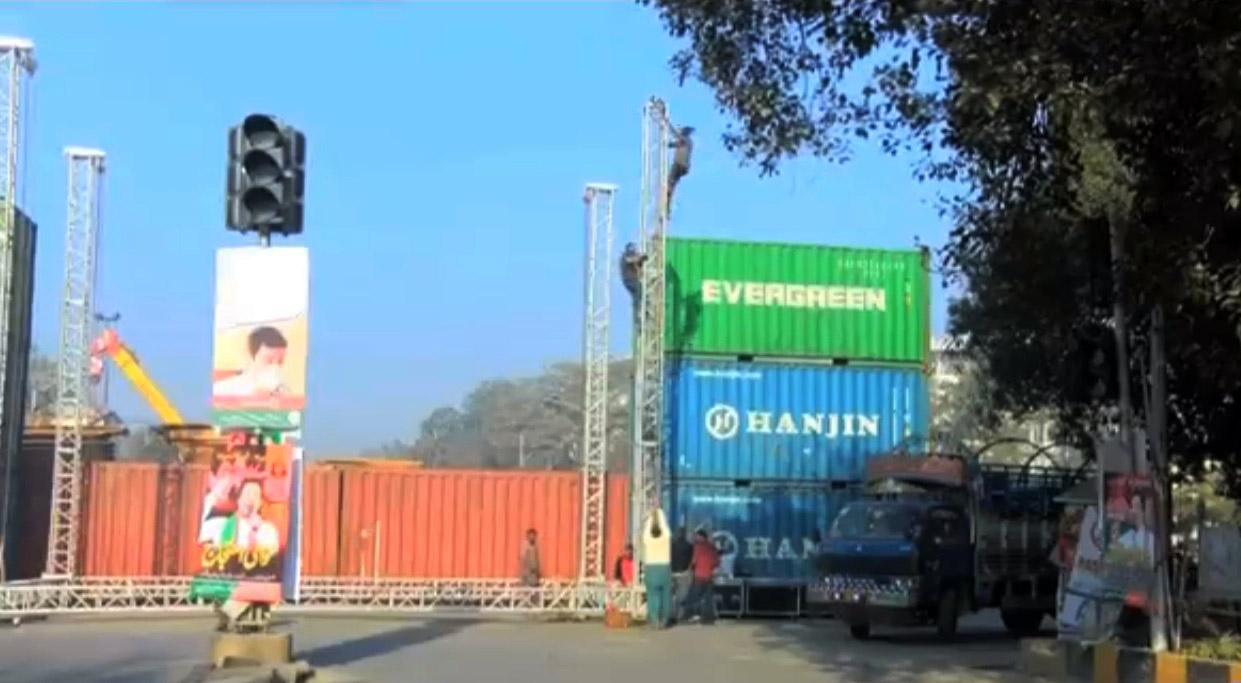 Containers have already been placed on a few major intersections on Mall road. Photo: Screengrab

---
But while staging of protests may be symbolic of a politically vibrant and active society, the day-to-day protests on Mall road have also tested the patience of the business community of the area. Now, the business fraternity says if this situation continues, they would be forced to stage a protest of their own demanding that law be implemented.
The business community has further expressed reservations over insufficient government action against those who hold protests on Mall road saying that while everyone should have a right to freedom of expression, political and otherwise, every citizen should also respect others' right to earn a living and to a safe and secure environment.
For more on this, watch a report by Dunya News below.
---
---