Last Updated On 31 December,2017 06:51 pm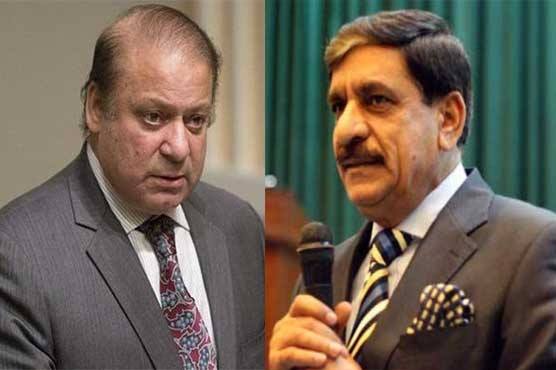 Fake news was aimed at initiating propaganda.
LAHORE (Dunya News)- It has been reported that the news pertaining to Sharif-Janjua huddle at former s residence in Jati Umra is fake.
Well-informed sources told Dunya News that fake news was aimed at initiating reckless propaganda and that there is no truth in the news.
Insiders further stated that PMLN's top brass including incumbent Prime Minister Shahid Khaqan Abbasi, Punjab Chief Minister Shehbaz Sharif and other key leaders are continuously in touch with each other; thus there was no need for any such gathering.
It is pertinent to mention here that news pertaining to alleged five-hour long meeting between Pakistan Muslim League Nawaz's (PMLN) president Nawaz Sharif and National Security advisor (NSA) Nasir Janjua had surfaced on Dec-28 in which latter allegedly informed the former about regional and international security matters.
Read also: Nawaz Sharif, Nasir Janjua discuss national security situation in lengthy meeting

NSA also urged deposed Sharif to avoid confrontation with army against backdrop of looming security threats.
Political pundits had termed alleged meeting as part of backdoor developments.
Soon after the news surfaced on mainstream media, all political outfits expressed concerns citing fears of a new National Reconciliation Ordinance (NRO) between struggling PMLN and establishment.
Read also: Imran Khan warns of street agitation if govt strikes NRO
Pakistan Tehreek-e-Insaf (PTI) chief Imran Khan has warned ruling party of resorting to street agitation in case it attempts to strike a NRO while Pakistan Peoples Party warned Saudi Arabia that any such deal would inflict unrepairable loss on its role as mediator.