Last Updated On 22 November,2017 10:48 pm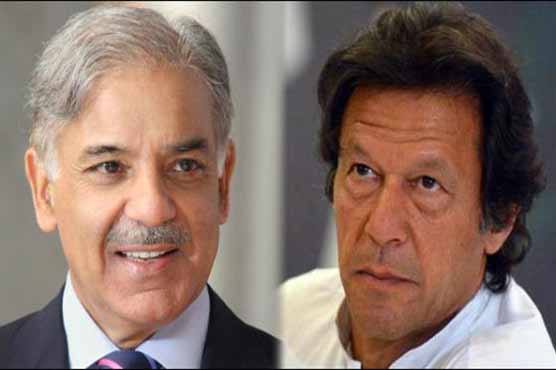 He submitted that under the ordinance, it was mandatory to decide a case within 90 days
LAHORE (APP) - Punjab Chief Minister Shehbaz Sharif on Wednesday filed an application before a sessions court for early decision of his pending defamation suit against Pakistan Tehreek-e-Insaf (PTI) Chairman Imran Khan.
In his application filed through Advocate Mustafa Ramday, the chief minister submitted that he had filed a defamation suit under Sections 4 and 9 of Defamation Ordinance 2002 against Imran Khan over bribe allegations and it was pending since July 7, 2017.
He submitted that under the ordinance, it was mandatory to decide a case within 90 days but the instant case was pending despite passage of more than four months due to delaying tactics of the defendant. He maintained that no substantial proceedings took place due to non-filing of written statement by the defendant.
He pleaded with the court to direct the defendant to file written statement with necessary warning. He also pleaded to hold trial of suit on day-to-day basis for early decision of it.
It was pertinent to mention here that the suit was pending before Additional District and Sessions Judge Abdul Ghaffar, wherein the applicant (Shehbaz Sharif) had submitted that PTI chief Imran Khan alleged in a TV programme on April 26 that the Rs 10 billion bribe offer was made to him by Shehbaz Sharif for silence over the Panama papers case. He said that allegations levelled against him were not only false but also defamatory.
He said that Imran Khan also failed to tender a publicly broadcast apology despite the fact that he was served a legal notice in May for the purpose. He said that Imran Khan should pay Rs 10 billion in damages for attempting to discredit him.