Last Updated On 01 November,2017 02:39 pm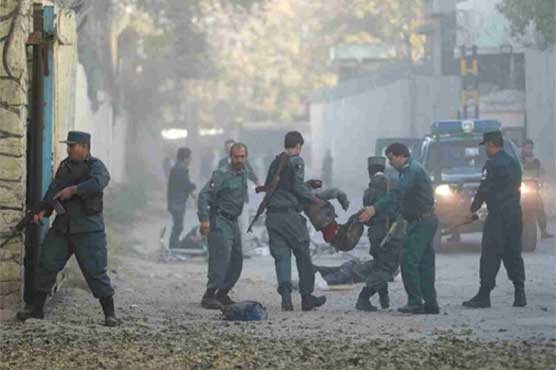 At least five people were killed in attack on Kabul's heavily fortified diplomatic quarter.
ISLAMABAD (Dunya News) - Pakistan on Wednesday strongly condemned the suicide bomb attack that struck the diplomatic area of Kabul on October 31, 2017.
"We are grieved at the loss of precious lives in this dreadful terrorist attack. We express our deepest sympathies and condolences to the bereaved families and pray for the speedy recovery of the injured," the Foreign Office said in a statement.
"Pakistan reiterates its unequivocal condemnation of terrorism in all forms and manifestations and expresses solidarity with the government and people of Afghanistan in their fight against the menace of terrorism. We believe concerted efforts by states, and close cooperation among them, are needed for eliminating the scourge of terrorism."
As per details, a suicide bomber believed to be as young as 12 struck Kabul's heavily fortified diplomatic quarter and killed at least five people, showing that militants can still hit the heart of the city despite tighter security.
It was the first attack targeting the Afghan capital's "Green Zone" since a massive truck bomb ripped through the area on May 31, killing or wounding hundreds, and prompting authorities to strengthen protection.
The Islamic State group claimed responsibility for the attack, which follows a spate of suicide assaults by Taliban and IS insurgents on security installations and mosques in recent weeks.