Last Updated On 05 October,2017 07:57 pm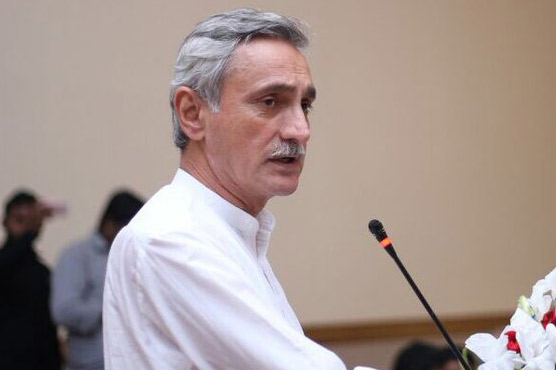 Supreme Court Chief Justice said Tareen showed low income to ECP while high income to FBR
ISLAMABAD (Dunya News) – Supreme Court Chief Justice Mian Saqib Nisar said on Thursday that Jahangir Tareen showed low income to Election Commission of Pakistan (ECP) while the income is listed high in documents of Federal Board of Revenue (FBR), asking whether black money was converted white this way.
Hearing the Jahangir Tareen disqualification case, CJ said they are in no compulsion of tax officials and can order investigation against Tareen as in Panama case. Justice Faisal Arab remarked that concerns of black money arise as Tareen showed high agricultural income.
The court may order probe against the listed agricultural income of Tareen. His lawyer Sikandar Bashir responded that tax documents were attached with nomination papers for 2013 general elections.
Justice Umar Ata Bandial also commented on the case saying Jahangir Tareen showed agricultural income of Rs 1.5 billion and he should provide record of lease in connection to the thousands of acres of land. Tareen's lawyer reacted that his client paid the most amount of tax as compared to other parliamentarians. The tax matters are pending under relevant forum and no declaration can be issued against Tareen as of now, he added.
Later on, Justice Faisal Arab opined that showing more agricultural income is a way of converting black money into white. He added that income earned through illegal sources is later shown legal by taking such measures.
It was highlighted that Tareen remained federal minister for three years. The next hearing of the case has been scheduled on October 10.