Last Updated On 06 October,2017 09:36 am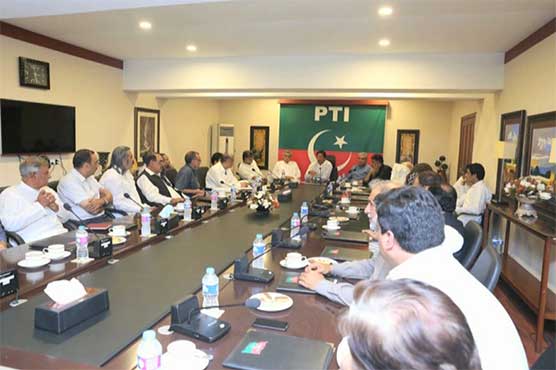 The plans of appointing new Opposition Leader may have been dropped by PTI
ISLAMABAD (Dunya News) – After repeated disassociation from the matter of appointment of NAB Chairman, Pakistan Tehreek-e-Insaf (PTI) has finally dived in to recommend three names from their side.
The recommended names for the position of National Accountability Bureau (NAB) chief by PTI include Shoaib Suddle, Arbab Shehzad and Justice (retd) Falak Sher. PTI leader Shah Mehmood Qureshi has confirmed these recommendations from their side.
PTI had earlier remained disassociated from the task and were in the bid to appoint new Opposition Leader, expressing their dissatisfaction with Khurshid Shah. A consultation had taken place between PTI leaders a few days ago in which they decide to change tactics.
It appears as if PTI – who repeatedly called it match-fixing between government and opposition for the task – will also give their input for the appointment of NAB Chairman.