Last Updated On 06 September,2017 09:18 pm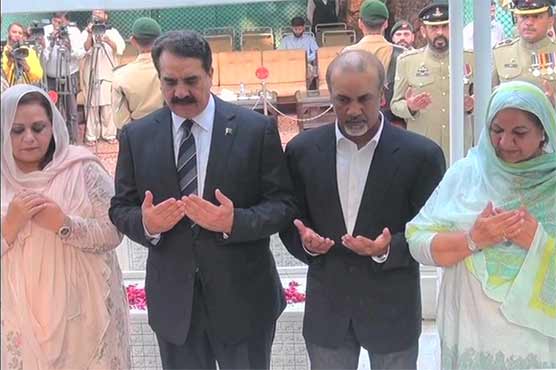 On Defense Day, a special ceremony was organized at the grave of Major Shabbir Sharif Shaheed
LAHORE (Dunya News) – General (retd) Raheel Sharif visited the grave of his brother Major Shabbir Sharif Shaheed on Wednesday, as the nation paid tribute to the martyrs who laid their lives for the soverignity of the country, reported Dunya News.
Taimoor Sharif, son of late Shabbir Sharif and other family members were also present at the Miani Sahib cemetery on Defense Day. Apart from the higher civil and military leadership, many other people paid their respects to the martyred soldier.
---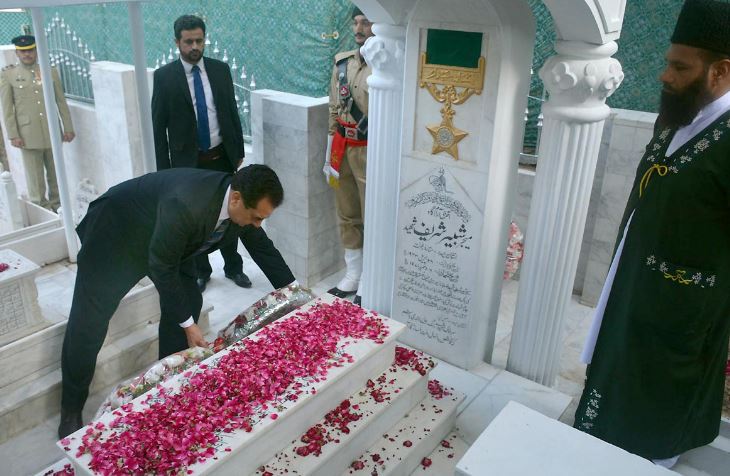 ---
A guard of honor was also presented at Shabbir Sharif's grave. Major Shabbir Sharif Shaheed was the elder brother of Raheel Sharif. He was awarded the highest military award - Nishan-e-Haider – after he showed utmost bravery and laid down his life during the 1971 war.