Tahir-ul-Qadri arrives at PAT's Mall Road sit-in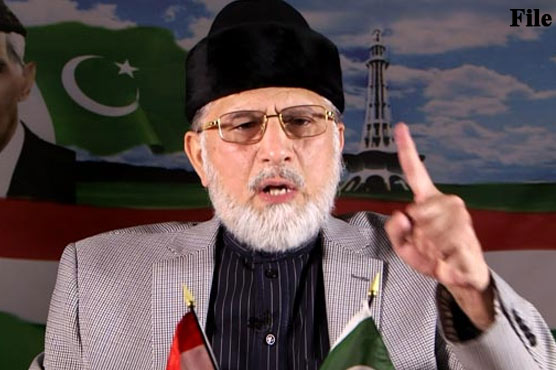 Leaders from PTI and AML, including Yasmin Rashid and Sheikh Rasheed, also attended the protest
LAHORE (Dunya News) – Pakistan Awami Tehreek (PAT) Chief Tahir-ul-Qadri arrived at the Mall Road sit-in staged by his party against the injustice with victims of Model Town Tragedy.
PAT workers, including women, arrived at Mall Road after they were allowed by Punjab government to stage protest and sit-in against the injustice after Model Town tragedy. Relatives of those martyred have prepared to protest for an indefinite period. PAT workers also held a rally in Karachi, protesting against the government for their lack of action against murderers.
---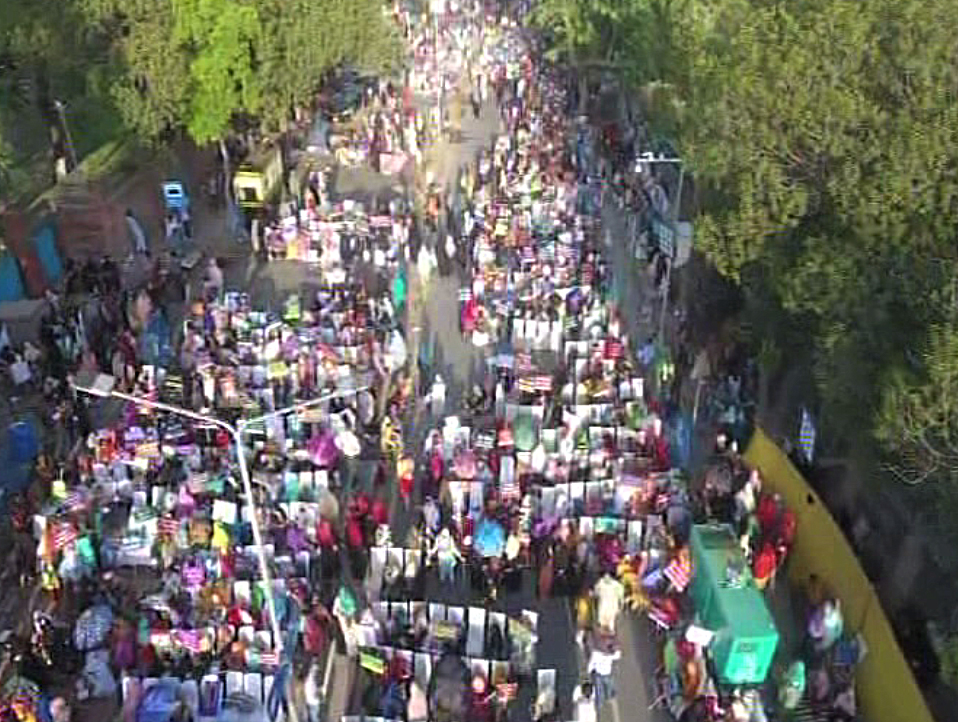 Photo: Copter camera shows attendees of PAT s Mall Road rally
---
During media talk, Sheikh Rasheed said the court was lenient with the Sharif family and Hudaibiya Paper Mills case will be tough for Nawaz Sharif. He said the future strategy will be made after his meeting with Tahir-ul-Qadri
The stage was prepared at Istanbul Chowk where seats have also been placed for participants. PAT had earlier assured that they will not violate the codes and stage a peaceful protest and traffic flow will remain unaffected. They promised to conclude the sit-in by 10 pm after PAT Chief Tahir-ul-Qadri's address.
Leaders from Pakistan Tehreek-e-Insaf (PTI) and Awami Muslim League (AML) have also participated in the protest. Administration had offered PAT to transfer their protest at DC Road later on where they will provide foolproof security.
Earlier on Tuesday, Lahore High Court (LHC) had barred the party from staging protests on Mall Road of the provincial capital in the light of Punjab govt s decision.