PTI conditions forwarding of Panamagate to NAB with Nawaz's disqualification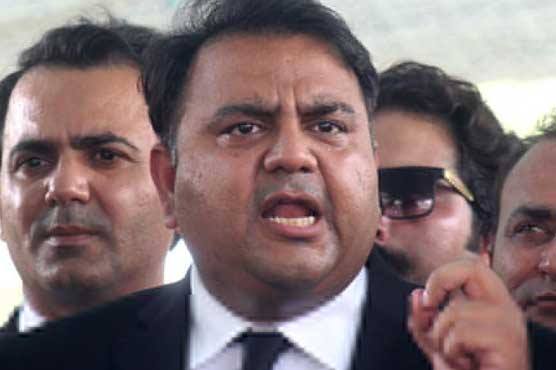 PTI leaders were talking to media outside SC.
ISLAMABAD (Dunya News)- Pakistan Tehreek-e-Insaf's (PTI) leader Fawad Chaudhry on Tuesday conditioned forwarding of Panama Leaks Case against the first family to National Accountability Bureau's (NAB) court with disqualification of Prime Minister (PM) Nawaz Sharif.
He was talking to media after country's top court adjourned hearing of Panamagate today (Tuesday).
"Massive surge in Nawaz Sharif assets was witnessed whenever he seized power. Sharif family laundered money abroad," claimed Fawad.
Fawad prophesied that case would be concluded within 15 days and asked nation to be prepare for grand festivity.
PTI's Shafqat Mahmood accused Pakistan Muslim League Nawaz (PML-N) of suppressing political opponents by lodging fake cases. He asserted that ruling party was in panic state.
"SC apprised PM's counsel of Nawaz's speeches which he delivered in lower house whereas whole defence of Sharif family revolved around Qatari letter," pronounced Mahmood.