Last Updated On 18 June,2017 10:15 pm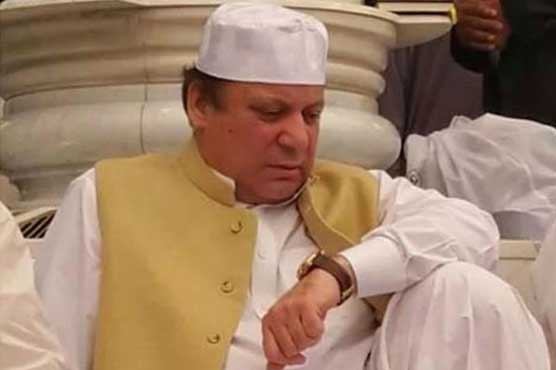 PM Nawaz will perform Umrah during the last days of Ramazan.
ISLAMABAD (Dunya News) - Prime Minister arrived in Saudi Arabia on Sunday for a private visit along with his family.
The premier will perform Umrah during the last days of the Holy Month of Ramazan and also offer prayers in Masjid-e-Nabvi in Madina.
On June 25, the Prime Minister will leave for London. He is expected to return home on June 30.
Earlier, President Mamnoon Hussain held a meeting with Saudi King Salman bin Abdulaziz in Makkah to discuss matters pertaining to bilateral relatons, mutual interest and the situation in South Asia and Middle East.
The President appreciated the Saudi government for excellent arrnagements for the Umra pilgrims during Ramazan-ul Mubarak.
President of Yemen Abdrabbuh Mansour Hadi and Speaker National Assembly of Kuwait Marzooq bin Ali Al-Ghanim also held meetings with President Mamnoon Hussain.
President Mamnoon Hussain has now left for home after performing Umrah.