Last Updated On 18 June,2017 12:02 am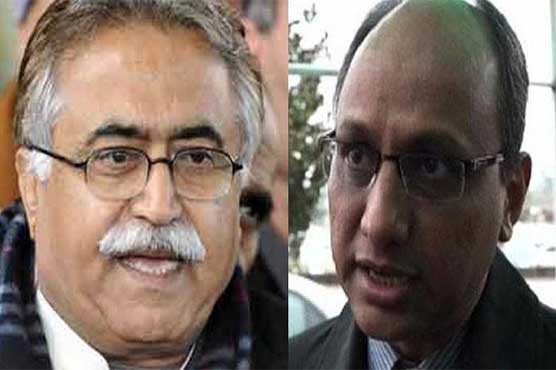 Maula Bakhsh Chandio said Sharif brothers were misinforming everyone
KARACHI (Dunya News) – Soon after Punjab Chief Minister Shehbaz Sharif presented himself before Joint Investigation Team (JIT) for Panama probe, Pakistan Peoples Party (PPP) leaders criticised him over his remarks about the accountability of Sharif family in former Prime Minister Zulfikar Ali Bhutto's era.
Shahbaz Sharif had said it is not the first time that his family has been subjected to accountability, similar situations were witnessed in the eras of PPP and military dictatorship as well.
Senator Saeed Ghani responded Sharif family has never been held accountable. He stated that there were certain measures taken in former President Pervez Musharraf era, but then the Sharif family was ousted from the country with 40 suitcases following a deal.
Another PPP leader Maula Bakhsh Chandio asked the Sharif family to stop misinforming people about their accountability. "Equating accountability with the policy of nationalisation for institutions is utterly inappropriate," he said.
Prime Minister Nawaz Sharif and his sons have already presented themselves before the JIT and handed over necessary documents. PPP leader and former Interior Minister Rehman Malik is scheduled to appear before JIT on June 23. It will be interesting to see what he has to say about the financial situation and past of the Sharif family.