Last Updated On 17 June,2017 10:39 pm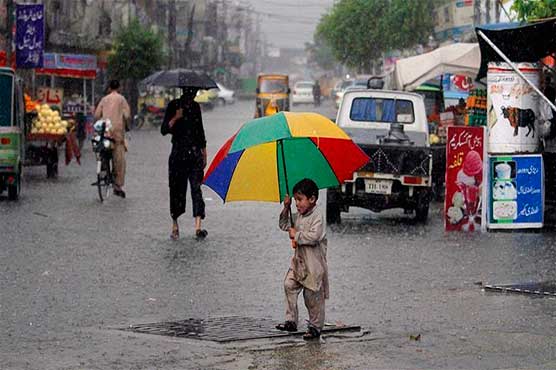 Lahore, Multan and Bahawalpur had showers while weather remained pleasant in Karachi
LAHORE (Dunya News) – Pakistan Meteorological Department (PMD) has forecasted on Saturday that pre-monsoon season will commence from next week, between Monday to Friday.
While it rained in Lahore, the wave of severe heat was finally broken with continuous rain in several other cities of Punjab. Clouds have shadowed Karachi with breeze. Met Office has predicted that the pre-monsoon season will start in the country from coming Monday.
There will be rain in Bahawalpur, Kasur, Kahna, Sharakpur, Wazirabad, Zhoab and other cities. These districts witnessed heavy rain in recent days and the wave of heat was finally broken.
In Sindh, the weather has become pleasant following the pre-monsoon season. There was a little drizzle in the provincial capital which made the climate close to perfect.
According to the forecast, rains will hit Lahore, Islamabad, Kashmir, districts of Khyber Pakhtunkhwa (KP) and Balochistan.