Last Updated On 14 June,2017 09:00 pm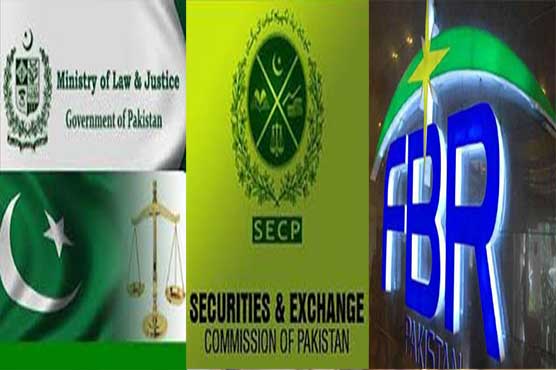 Present day record regarding Ramazan sugar mills was forwarded to the JIT: SECP
ISLAMABAD (Dunya News) – Securities Exchange Commission of Pakistan (SECP), Federal Board of Revenue (FBR) and law ministry on Wednesday has rejected allegations leveled against the institutions by head of Joint Investigation Team (JIT), Wajid Zia in the apex court during probe of Panama Leaks against premier's family.
Reply filed in the top court by the SECP states that the inquiry into Chaudhry sugar mills by a British department concluded in 2013 as the department had closed the case. Appointment of the incumbent chairman came way after that, the reply reads.
The SECP further stated that present day record regarding Ramazan sugar mills was forwarded to the JIT.
FBR has asserted in its reply to the top court that Wealth Tax Law was repealed in 2001 which is why tax returns of 2001 and 2002 could be given. The department has informed the court that record since 1979 was forwarded to the team however, some documents do not exist.
The FBR has rejected JIT head's complaints over lack of cooperation and provision of incomplete or selective record.
Meanwhile, law ministry has followed suite with the SECP and the FBR by stating that orders of the SCP were implemented upon within two days.
The department has rejected allegations of delay in informing NCB and Interpol of the special powers granted to the JIT. The ministry has asserted that the departments concerned were timely dispatched notifications.
On June 13, National Accountability Bureau (NAB) had rejected accusations of the JIT head by stating that an official of the committee, Naeem Mangi was served a notice for violation of speech code.