Last Updated On 27 May,2017 07:01 pm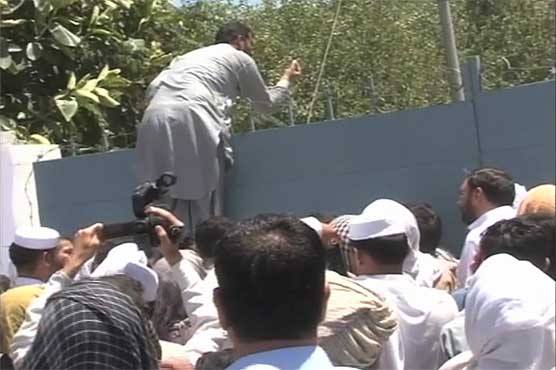 PTI MPA Fazal Elahi and PESCO officials closed negotiations on 12-hour power outages
PESHAWAR (Dunya News) – Pakistan Tehreek-e-Insaf (PTI) ended their siege on grid stations in Peshawar [Saturday] after the successful negotiations between MPA Fazal Elahi and Peshawar Electric Supply Company (PESCO) officials.
PTI workers under the influence of the provincial lawmaker stormed at Peshawar's Rehman Baba grid station where they locked the main gate, had confrontation with the police, chanted slogans against the federal government and took control of the electricity feeders inside the office.
The demonstration was finally ended after successful negotiations between PTI workers and PESCO official, agreeing on 12-hour power outages.
While media talk, Fazal Elahi criticised the state ministers including Minister of State for Water and Power Abid Sher Ali, and Minister of Water and Power Khawaja Asif. The grid station was evacuated from the control of PTI workers after the successful talks.
Earlier, PESCO spokesperson expressed helplessness of the institution, and said Khyber Pakhtunkhwa (KP) government was behind the attack on Rehman Baba grid station. MPA Elahi had revealed that PESCO assured residents of ending 20-hour long load-shedding but the matter stayed unresolved.
---
VIDEO: MPA-led PTI workers storm grid station in Peshawar
---