Last Updated On 26 May,2017 08:47 pm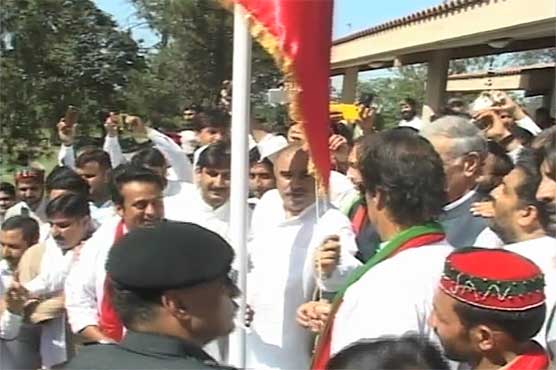 PTI Chairman Imran Khan announced to start 2018 election campaign after Ramazan 2017
PESHAWAR (Dunya News) – Awami National Party (ANP) leader Arbab Amir has joined Pakistan Tehreek-e-Insaf on Friday.
During the Peshawar visit, Imran Khan arrived at Noor Alam Khan's residence, who recently left PPP. "Noor Alam Khan's inclusion in PTI is a positive sign," PTI Chief said during exclusive talk.
While his stay at Noor Alam Khan's residence, he addressed the party workers and announced to start 2018 election campaign after Ramazan 2017. He made the workers chant "Go Nawaz Go" in their peculiar style.
Before the address, Imran Khan became the guest of former ANP leader Arbab Amir Ayub who made a formal announcement of joining PTI. The occasion was attended by Khyber Pakhtunkhwa (KP) Chief Minister Pervez Khattak and Peshawar Nazim Arbab Asim.
---
Related: PPP aide Noor Alam Khan joins PTI