Last Updated On 26 May,2017 08:32 am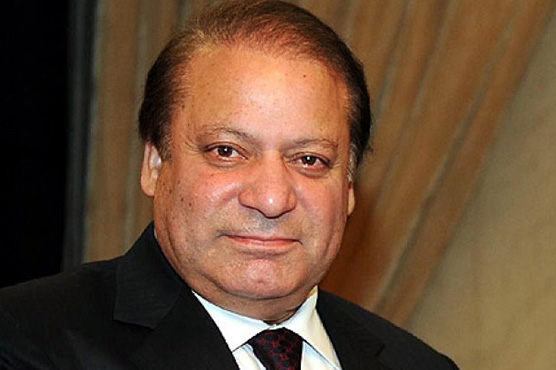 This is a developing story and will be updated accordingly
SAHIWAL (Dunya News) – Prime Minister (PM) Nawaz Sharif has held completion of a unit of Sahiwal coal power project on Thursday in 22 months of time window, an achievement.
The premier addressed a gathering after inaugurating a unit of the project and in his speech, he said that the government was faced with bad economy, energy crisis and terrorism in 2013 and the situation is different today.
Performance of Pakistan Muslim League-Nawaz (PML-N) in revitalization of country's economy is visible, he claimed. PM Nawaz announced that road network would complete until 2019 and the country would get rid of power outages by the end of 2018.
PM Nawaz announced to reserve funds for a bonus for the employees of the coal-powered plant.
The premier asserted that Lahore-Multan motorway would be completed by 2018. PML-N does not hold provincial government in Khyber Pakhtunkhwa (KP) but it was constructing motorway in the province as well, he added.
PM Nawaz claimed that his political rivals would fail at their ill-motives whereas the government would continue to push for development of the people. Had the government been corrupt, no mega-development projects would be erected, the premier said.
The motorway would lead to Karachi from Multan and the entire country would be connected through highways, he said.
The Prime Minister accredited Chief Minister (CM) of Punjab, Shehbaz Sharif for pursuing a solar power project in Bahawalpur among several hydel power projects.
On the occasion, he appreciated efforts of Railways Minister, Khawaja Saad Rafique for having a track laid, leading to Sahiwal.
The premier further said that no power could hold back Pakistan from becoming the "Asian Tiger" if she continues to maintain pace of progress.
The unit inaugurated today is to add at least 660 Mega Watt (MW) to the national grid, according to the government.
Sahiwal project is the first-to-be-functional energy power plant that was launched under China-Pakistan Economic Corridor (CPEC).