Last Updated On 25 May,2017 05:04 pm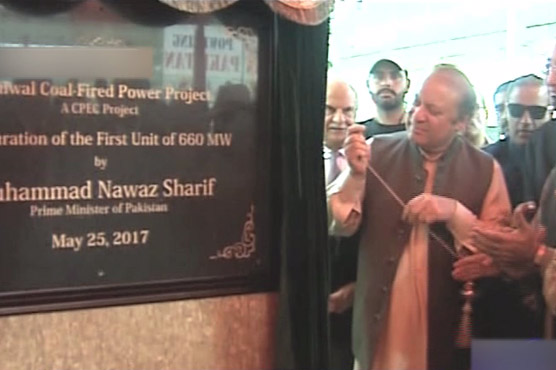 The 660-megawatt project could prove decisive in eliminating power outages
SAHIWAL (Dunya News) – Prime Minister Nawaz Sharif inaugurated first unit of Sahiwal Coal Power Project on Thursday. The 660-megawatt plant could prove decisive in eliminating power outages in the country.
Sahiwal Coal Power Project is the first energy power plant under China-Pakistan Economic Corridor (CPEC) which has been completed within a brief period of six months. It should be noted here that only the first unit of the plant is ready for electricity production.
The project has been completed with 100 percent foreign investment. The unit cost of electricity produced from the plant would be Rs. 8.11. Completion of second unit of the project is due in June.
PM Nawaz had carried out ground breaking of the project in May 30, 2014. Sahiwal Coal Power Project is capable of producing 1320 megawatt electricity. Sahiwal coal project (first unit) has been completed in 22 months with a cost of Rs 192 billion.
The plant would yield 9 billion kilo megawatt electricity annually. For now, 660 megawatt from the plant will be added to the national grid.
---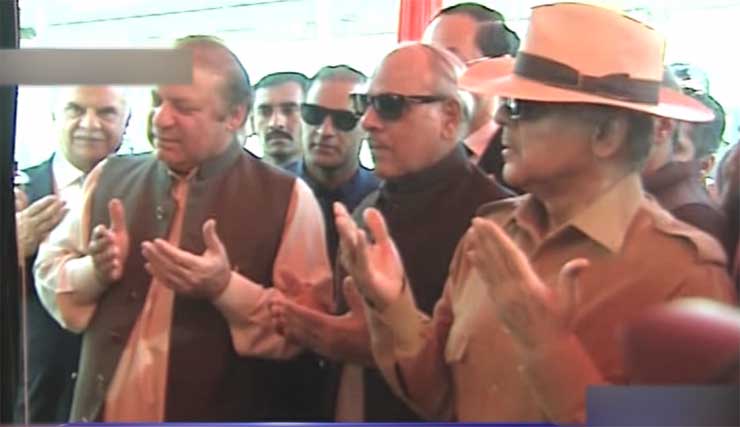 PHOTO: PM Nawaz Sharif accompanied with Punjab CM Shehbaz Sharif and State Minister for Water and Supply Abid Sher Ali at inauguration ceremony of Sahiwal Coal Power Project (first unit)
---