Last Updated On 24 May,2017 06:08 pm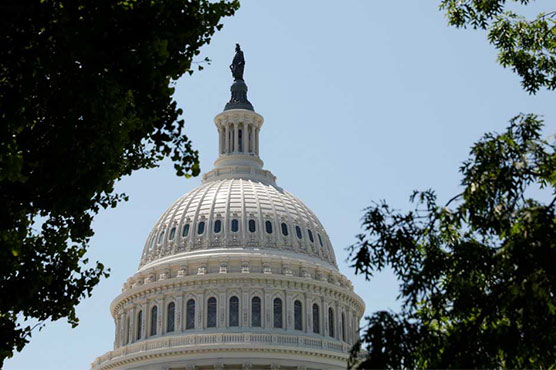 Sources privy to an independent US media outlet reported the incident as a national security issue
(Web Desk) – United States (US) criminal suspect, Hina Alvi has abruptly left for Pakistan with her husband and two brothers-in-law after a probe into major security breach on computer network of House of Representatives was launched against the family, The Daily Signal reported on Wednesday.
Reportedly, Alvi, her husband Imran Awan and his brothers Abid and Jamal were shared Information Technology (IT) administrators who worked for House Diplomats. However, the highly paid employees had their access to IT systems revoked in February over security breach investigations.
Alvi and the family is "accused of stealing equipment from members' offices without their knowledge and committing serious, potentially illegal, violations on the House IT network," Politico reported.
The family received at least $4 million in US Congress pay and had access to democrats' confidential files and emails.
Imran also had access to an iPad used by then Democratic National Committee Chairwoman Debbie Wasserman Schultz. Records of the realtors show that Hina have up her apartment and a house in Lorton, Virginia for sale and had told her neighbours that she was moving to Pakistan.
It should be noted here that two sources privy to The Daily Signal who demanded anonymity to confirm that Alvi had moved to Pakistan, believed that it was a "national security issue." According to stepmother of Imran Awan, the family has travel Pakistan with a security motorcade as they previously had convinced the authorities that they are VIPs.
"Imran Awan threatened that he is very powerful" and would use that power to have people abducted in Pakistan, Gilani stated in court documents studied by The Daily Signal.
Capitol Police reported that no arrests were made in the case however, the investigation into the breach was underway.
---
The article orginially appeared here