Last Updated On 24 May,2017 04:52 pm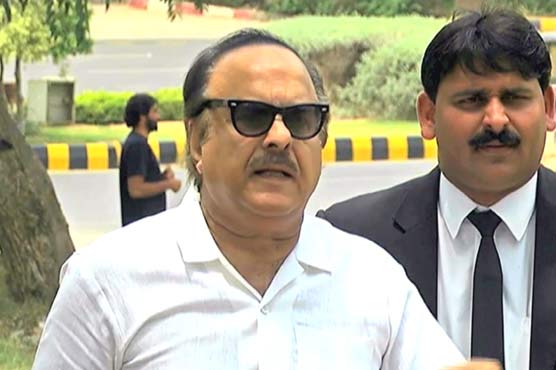 Naeemul Haque announced to expose the details in his press conference after two days.
ISLAMABAD (Dunya News) – Pakistan Tehreek-e-Insaf (PTI) spokesperson Naeemul Haque Wednesday claimed that Pakistan Muslim League-Nawaz (PML-N) tried to buy a member of PTI for eight million rupees, and sent him the money as well.
Naeemul Haque announced that he will hold a press conference in a day or two to expose the source of this money. The spokesperson also affirmed to bring Rs8 million with him in the presser.
Naeemul Haque further disclosed that PML-N is giving money offers to the party members of PTI on daily basis, and said PTI is gathering documents to prove the allegations.
PTI leader Fawad Chaudhry said the money of others comes from boxes, whereas, money of Imran Khan comes from his bank account.
PML-N leader Talal Chaudhry responded to the accusations made by Naeemul Haque and termed them baseless. Talal Chaudhry said first PTI Chairman Imran Khan revealed his price, and today Naeemul Haque disclosed his.
The PML-N leader said these people are worthless, no one can pay billions or millions of rupees for them. He said Imran Khan should face all the charges made against him, and not hide behind women.
It is worth mentioning here that Imran Khan had earlier claimed that Punjab Chief Minister Shehbaz Sharif's ally offered him Rs10 billion to stay silent on Panama case.
---
Watch Video: