Last Updated On 24 May,2017 06:50 pm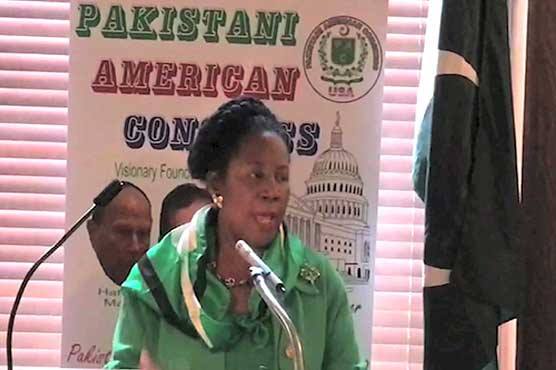 Sheila expressed her desire to work with Ambassador Aizaz.
Washington (Dunya News)- An American congressional group, comprising El Green, Sheila Jackson Le and Bato O'Rourke, met Pakistan's ambassador Aizaz Chaudhry and vowed to strengthen ties between the two countries.
The meeting was held on the sideline of seminar, organized to celebrate 70 years of Pakistan-US ties, in Washington Capitol Hill.
The congressional group also extolled Pakistan's role in anti-terror campaign and acknowledged unrivalled sacrifices rendered by country.
As per details, Sheila expressed her desire to work with Ambassador Aizaz and the Pakistani-American community to coordinate visit of the congressional delegation to Pakistan. Sheila termed Pakistan a victim of terrorism. Green, who is serving seventh term in the US House of Representatives, also appreciated the role being played by the Pakistani community to the greater American society. Green also vowed to play his part in solving out the burning issue of Kashmir.
While addressing the seminar, Aiziz apprised audience about the role played Pakistan in ongoing war on terror and staggering cost it had paid both in term of lives and financial losses. Aizaz also briefed audience about country's economic turnaround and urged them to benefit from Pakistan's growing economy.
The seminar was aimed at erecting a strong bond with Pakistani diaspora.