Last Updated On 24 May,2017 07:03 pm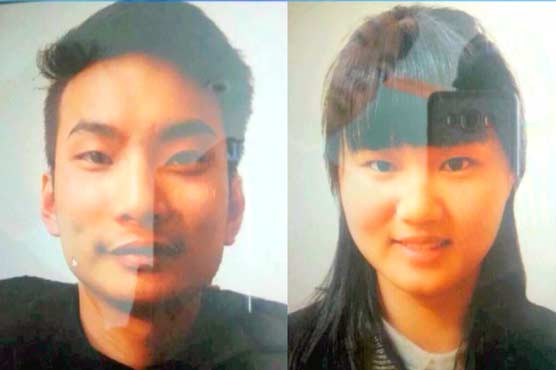 The two foreign citizens were teachers of Chinese language
QUETTA (Dunya News/Reuters) – Unidentified armed men have abducted two Chinese nations in Jinnah Town area while firing left their personal guard injured on Wednesday.
Law enforcement agencies reached the crime site after learning about the news and collected evidence while police authorities have suspended the District Police Officer (DSP) and two Station House Officers (SHO).
Miscreants resorted to fire upon foreign national's resistance leaving their security guard wounded. Reportedly, police have launched a search operation in light of witnesses' statements.
The two foreign citizens were teachers of Chinese language.
Civil and military leadership of Pakistan have assured China of providing security to her nationals working here after the historic $57 billion investment under China-Pakistan Economic Corridor (CPEC) was announced.
The corridor is a part of the One Road One Belt mega project helmed by China.
"A Chinese couple has been kidnapped, and their personal guard was injured during the incident," Anwar ul Haq Kakar, a spokesman for Baluchistan province, of which Quetta is capital, said.
Razza Cheema, Quetta police chief, confirmed the attack and said another Chinese woman narrowly evaded the kidnappers outside a language centre in Jinnah, on the outskirts of the city near Quetta's international airport.
"Armed men took the couple into custody at gunpoint when they were coming out from the centre," Cheema said.
However, it is yet to be confirmed whether the citizens were in Pakistan over CPEC or other enterprises.
---
Watch the CCTV Footage: