Last Updated On 23 May,2017 08:46 pm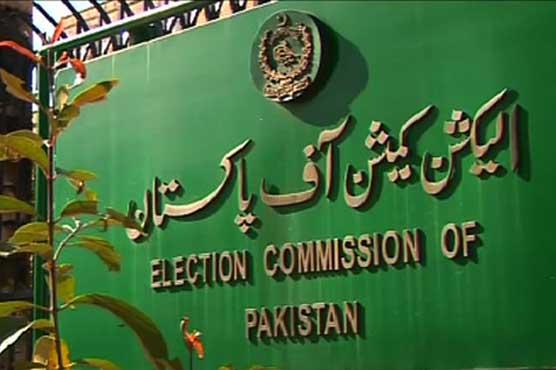 The hearing has been adjourned till June 7.
ISLAMABAD (Dunya News) – Election Commission of Pakistan (ECP) on Tuesday has rejected Pakistan Tehreek-e-Insaf (PTI) chief Imran Khan's plea seeking to adjourn foreign funding case for an indefinite period.

A four-member bench headed by Chief Election Commissioner (CEC) Sardar Raza heard the case during which PTI lawyer Shahid Gondal said that Hanif Abbasi's plea of similar nature is under hearing in Supreme Court (SC) therefore, he appealed the authorities to adjourn the case till the decision of SC.
Plaintiff Hashim Bhutta's lawyer Sharafat Chaudhry said that Hanif Abbasi's petition is covering different aspects but Imran Khan is no more trustworthy after submitting fake certificate pertaining to party funds.

CEC expressed resentment over PTI chief's failure to submit his reply and asked that if SC is hearing the petition, what's wrong with the submission of a reply.
Imran Khan's lawyer argued that they had submitted a reply to the top court.

Subsequently, the hearing has been adjourned till June 7.

Earlier on April 4, PTI lawyer and former attorney general Anwar Mansur Khan had challenged ECP jurisdiction, saying that ECP could not act as a court under the Constitution.
He said that PTI had submitted information of all its accounts audited by an A-category auditor to ECP after which there was no need to present more details.