Last Updated On 22 May,2017 11:41 am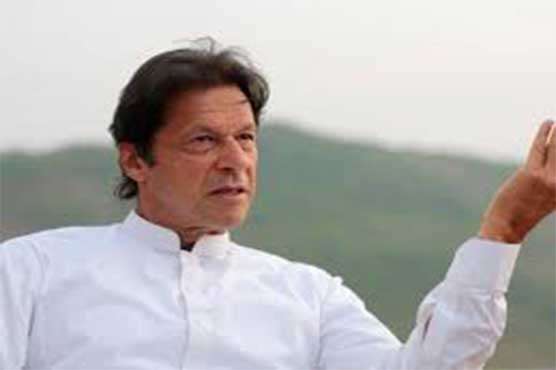 Social media have been abuzz with anti-military and anti-government opinions after Dawn Leaks
ISLAMABAD (Dunya News) – Chairman of Pakistan Tehreek-e-Insaf (PTI), Imran Khan has warned the government on Sunday to taking to roads if action against social media activists is not stopped.
A message posted on Twitter stated: "We will take to the streets if action is taken against our social media activists under garb of national security."
Khan reacted today to a news of a national television claiming that Federal Investigation Agency (FIA) was to quiz at least 200 social media activists over anti-army posts.
The PTI chief has warned the government of demonstrating protests on the roads in case security agencies take action against the social media users.
Earlier last week, FIA had compiled a list of 33 persons who were involved in anti-army ranting on social media over Dawn Leaks. The development had come in after Chaudhry Nisar Ali Khan, Minister for the Interior had ordered the security agency to take action against users who were maligning the military.
In March, the minister had let it known while chairing a meeting that Facebook administration would help in removing the blasphemous content from social media.
Last year in October, an English daily carried a news about a confrontation between the army and the government which was denied by the two stakeholders.
A probe held Principal Information Officer (PIO), Rao Tehsin and the Special Assistant to the Prime Minister, Tariq Fatemi responsible and were sacked.
However, the two officials have denied feeding the news to the media. Meanwhile, social media have been abuzz with anti-military and anti-government opinions.
PTI has observed multiple times that not one person was punished by the government for carrying the news which adds to the fact that the civil leadership did confront military over an issue relating to terrorism.
According to the notification issued by the government on April 29, the journalist with the English Daily was referred to All Pakistan Newspapers Society for disciplinary action.
---
Watch video report: