Last Updated On 19 May,2017 10:38 pm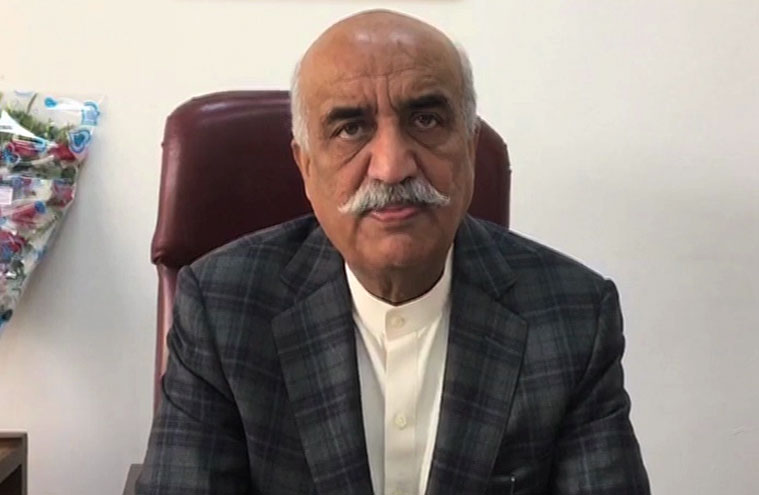 While strongly criticizing the government he asserted that it aims to provide a 'walk over' to India
ISLAMABAD (Dunya News) - Leader of the Opposition in National Assembly Syed Khurshid Ahmed Shah on Friday has accused the government of not fulfilling its duties pertaining to Kulbhushan Jadhav case.
While strongly criticizing the government he asserted that it aims to provide a 'walk over' to India. He said that Attorney General should have been sent in the International Court of Justice (ICJ) to represent Pakistan in the case.
Shah stressed that Kulbhushan's issue is linked with the security of the country. He also urged the government to present Dawn leaks' report in parliament.
Also Read: ICJ stays Jadhav' s death sentence till final verdict
India had earlier moved to International Court of Justice (ICJ) against Kulbhushan Jadhav's death sentence which was confirmed after Pakistan tried him through Field General Court Martial (FGCM) under Pakistan Army Act (PAA). Jadhav was proven guilty after he confessed that he was tasked by RAW to plan, coordinate and organize espionage and sabotage activities aiming to destabilize and wage war against Pakistan in Balochistan and Karachi.
ICJ on Thursday ruled in favour of India in the case. ICJ ordered not to execute Kulbhushan until its final verdict by ruling, "Pakistan shall take all measures at its disposal to ensure that Mr Jadhav is not executed pending the final decision in these proceedings."
The government faced a stern backlash from the opposition after the verdict was announced. Both PTI and PPP converged on seeking reply from Prime Minister Nawaz Sharif about the case and also, organizing a National Security Committee (NSC) meeting.