Gas cylinder blast claims four lives in Lodhran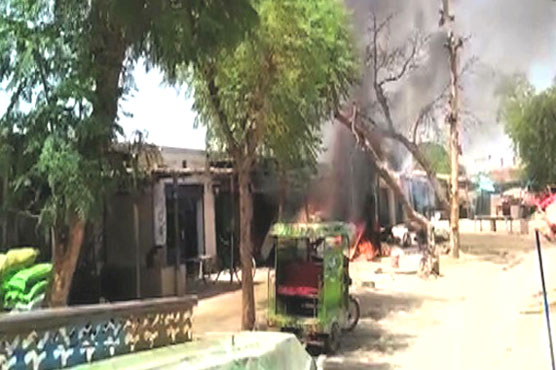 A cylinder blast in Lodhran on May 14 had wounded at least 18 people.
LODHRAN (Dunya News) – At least four persons who were wounded in cylinder blast in Lodhran on May 14 died in Nishtar Hospital Multan on Thursday, Dunya News reported.
The dead were identified as Nadeem, Riaz, Shahid and Zain Abbad. The dead bodies of the victims were handed over to their heirs after autopsy. Doctors at the Burn Unit of the Nishtar Hospital said that more than 80 percent body of the victims was damaged due to burn injuries.
At least 18 people were wounded in a cylinder blast in Lodhran on May 14 out of which 11 seriously wounded persons were shifted to Burn Unit of Nishtar Hospital where four of them died on Thursday. Doctors said that condition of the seven other victims is also very serious.