Last Updated On 10 May,2017 08:22 pm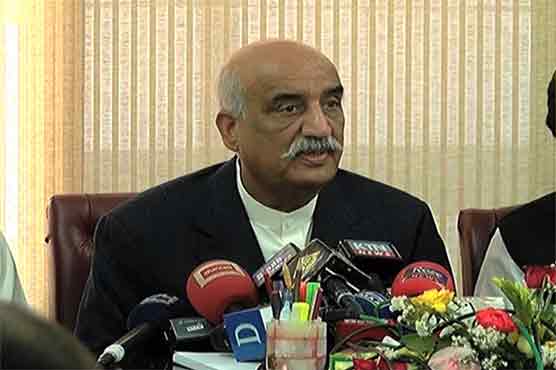 The opposition leader professed that the economy is destroying owing to the debts
ISLAMABAD (Dunya News) – Leader of the Opposition in National Assembly Syed Khursheed Shah has on Wednesday expressed that Nawaz Sharif is involved in Dawn Leaks and that PPP does not accept JIT formed in Panamagate case.
He let it be known while talking to media in the federal capital.
Khursheed Shah was of the opinion that the Supreme Court expressed its anger over FIA and NAB while criticizing its heads during the hearing however the officers from the same institutions have now been included in JIT.
The opposition leader professed that the economy is destroying owing to the debts and that the rulers should ponder over the matter.
PPP leader commented that the economy cannot restore with projects that are subsidized with the help of foreign debts.
Khursheed Shah professed that the development of energy sector is inevitable for economic recovery.
The opposition leader let it be known that any institution should not insult other institutions and that actions against the national integrity should be avoided.
Khursheed Shah also revealed that the statements of Chairman Pemra are a matter of great concern and who are these people who are taking law into their own hands.
He professed that no institution should be allowed to exceed the constitutional rights and that PPP does not stand with ISPR's tweet but instead with the institutions.