Last Updated On 10 May,2017 07:18 pm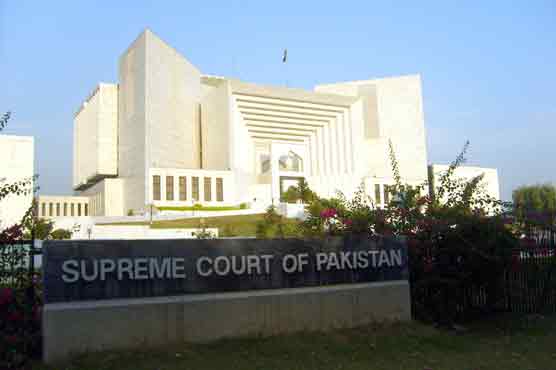 PTI submitted documents related to party's foreign funding
ISLAMABAD (Dunya News) – The Supreme Court has on Wednesday hinted that it might ask the Election Commission of Pakistan (ECP) to investigate the foreign funding case associated with PTI, reported Dunya News.
As per details, the Supreme Court pursued the hearing of foreign funding case as PTI submitted documents related to party s foreign funding.
The Supreme Court remarked that it would be more appropriate if election commission should first announce its verdict on foreign funding.
The court also demanded reply from PTI in the matter of investigating the foreign funding case from ECP.
During the hearing, the Chief Justice remarked that the petitioner has submitted documents which reveal that PTI has also been funded by the foreigners however no part of the funding should be from any illegitimate sources as per law.
PTI counsel Anwar Mansoor argued that if ECP has accepted the details for once then the funding matter cannot be re-opened once more.
Anwar Mansoor went on to reveal that PTI carry out audit of its accounts through the auditor approved by State Bank of Pakistan.
He explained that the funds obtained from foreigners do not exceed five thousand dollars.