Last Updated On 09 March,2017 01:23 pm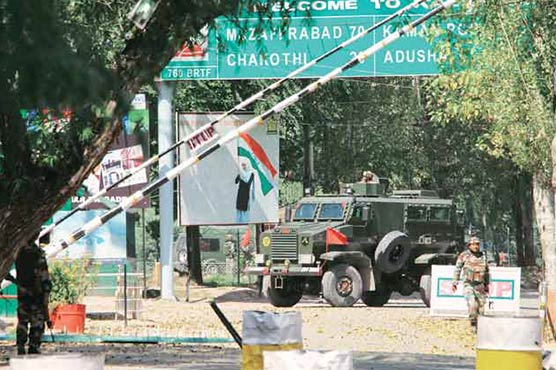 Two detained Pakistani suspects were freed today after NIA's report
NEW DELHI (Dunya News) – Indian investigation agency has refuted claims of Indian army and Modi-led administration on Wednesday about Pakistan's involvement in Uri attack and freed two detained Azad Kashmiri youths.
Faisal Hassan and Ahsan Khurshid were detained by India after a terror attack on brigade headquarters of Indian military in Uri Town of Occupied Kashmir's Baramulla District last year that left over a dozen soldiers killed.
---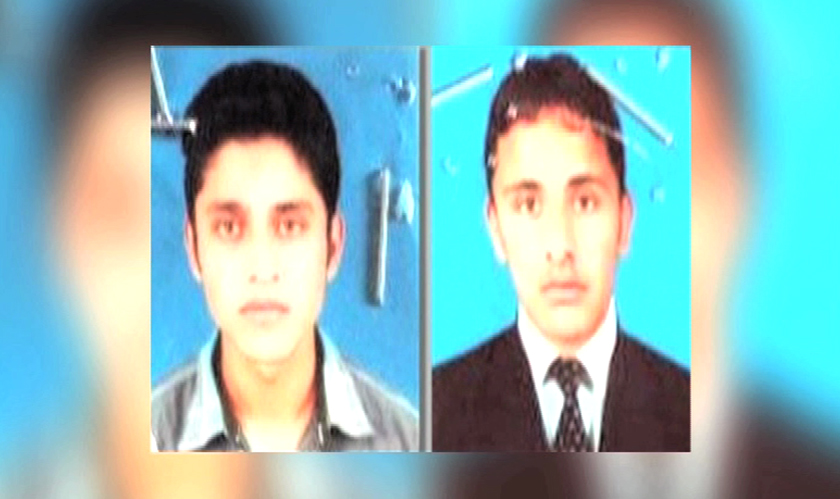 File photos of the freed Azad Kashmiri youths
---
National Investigation Agency of India has freed the two youths after refuting the allegations. In agency's statement over the issue, it has been stated that there was no evidence found that linked the detained suspects with any terrorist organisation.

However, the students will reach Pakistan on Friday.
A report issued in this regard states that both Ahsan and Faisal crossed the border from Azad Kashmir into India over disagreements with families.
The two Pakistani youths were handed over to Border Security Force and the custody is soon to be given to Pakistani authorities.
Attack on Indian military's brigade headquarters on September 19 witnessed Pak-India relations spiraling down in the following days. Indian forces resorted to unprovoked firing along the Line of Control damaging several mosques, schools and injuring locals in multiple sectors.
Indian forces and the government held Pakistan responsible for sponsoring terror but no evidence was handed over.
Modi chaired a meeting of top chiefs of armed forces in war room in New Delhi as India switched to war mode after diplomatic failure to defend Kashmir occupation in United Nations Organisation in the following weeks.
Prime Minister Nawaz Sharif addressed General Assembly of United Nations days after the attack and his speech focused on Kashmir dispute and Indian brutality, unannounced curfews and suppessive measures in the valley after which Modi-government shifted ordnance to front trenches at the Line of Control.
India has gone to war with Pakistan three times over disputed Kashmir valley since separation in 1947. Indian governments, one after the other, in seven decades have resorted to holding Pakistan responsible for numerous untoward incidents without offering any evidence to support its accusations.
Before attack in Baramulla District, terrorists stormed air base in Indian Punjab's Pathankot in January 2016. Indian government held Pakistan responsible for the attack.
Pathankot attack had come in days after Narendra Modi paid a surprise visit to Nawaz Sharif in Lahore on his way back to India after a day-long Afghanistan tour.
---
WATCH VIDEO REPORT: