Last Updated On 18 February,2017 02:18 pm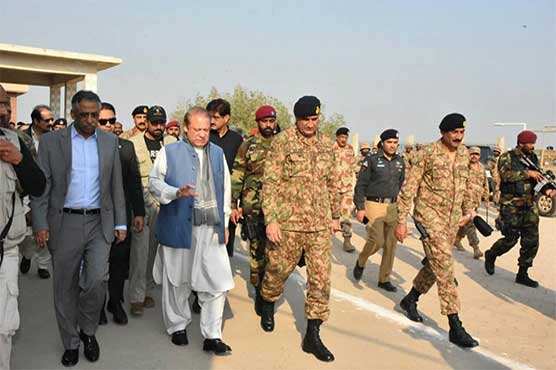 This war will end, and it will conclude with the victory of our people, PM Nawaz said.
SEHWAN (Dunya News) - Chairing a meeting in Sehwan Sharif in the wake of terrorist attack on the shrine of Lal Shahbaz Qalandar, Prime Minister Nawaz Sharif it is time for us to unite and fight against internal and external terrorists.
"It is time for us to unite and fight against the terrorists, wherever they may be, inside or coming from outside and I direct and authorise my armed forces and law enforcement agencies to eliminate the enemy where ever they are with the full force of the state," the premier stated.
He said that "in the pursuit of peace and prosperity, every State in history has faced opposition from those who have wished to revert them to primitive and barbaric roots. Pakistan has been fighting a war on its identity since its inception."
"For the past many years, we have been fighting the enemies from within, and those abroad. We have faced dark days in our history. However, we have always come through with a resilience that has been an inspiration for the world."
He urged the nation to hold firm.
---
ALSO READ: Death toll in attack on Lal Shahbaz Qalandar shrine rises to 88
---
The Prime Minister assured that his administration will do its part in ensuring defeat to the anti-state elements.
"This war will end, and it will conclude with the victory of our people, including our positive values that bind us," he added.
During the meeting, Chief Secretary briefed the Prime Minister regarding attack on Lal Shahbaz Qalandar's shrine.
Nawaz Sharif specifically directed the Government of Sindh to ensure foolproof security measures at Lal Shahbaz Qalandar shrine in Sehwan.
Chief Minister Murad Ali Shah assured the PM that every possible measure will be taken to improve the security of Lal Shahbaz Qalandar shrine and other shrines in Sindh.
Earlier the Prime Minister Muhammad Nawaz Sharif arrived at Nawabshah alongwith Army Chief General Qamar Javed Bajwa, Minister for Finance Ishaq Dar, Minister for Interior Chaudhry Nisar Ali Khan and National Security Advisor Lt. Gen. (R) Nasser Khan Janjua.
PM enquired about the injured at Nawab Shah that were injured during yesterday's terror attack at Sehwan Sharif.
---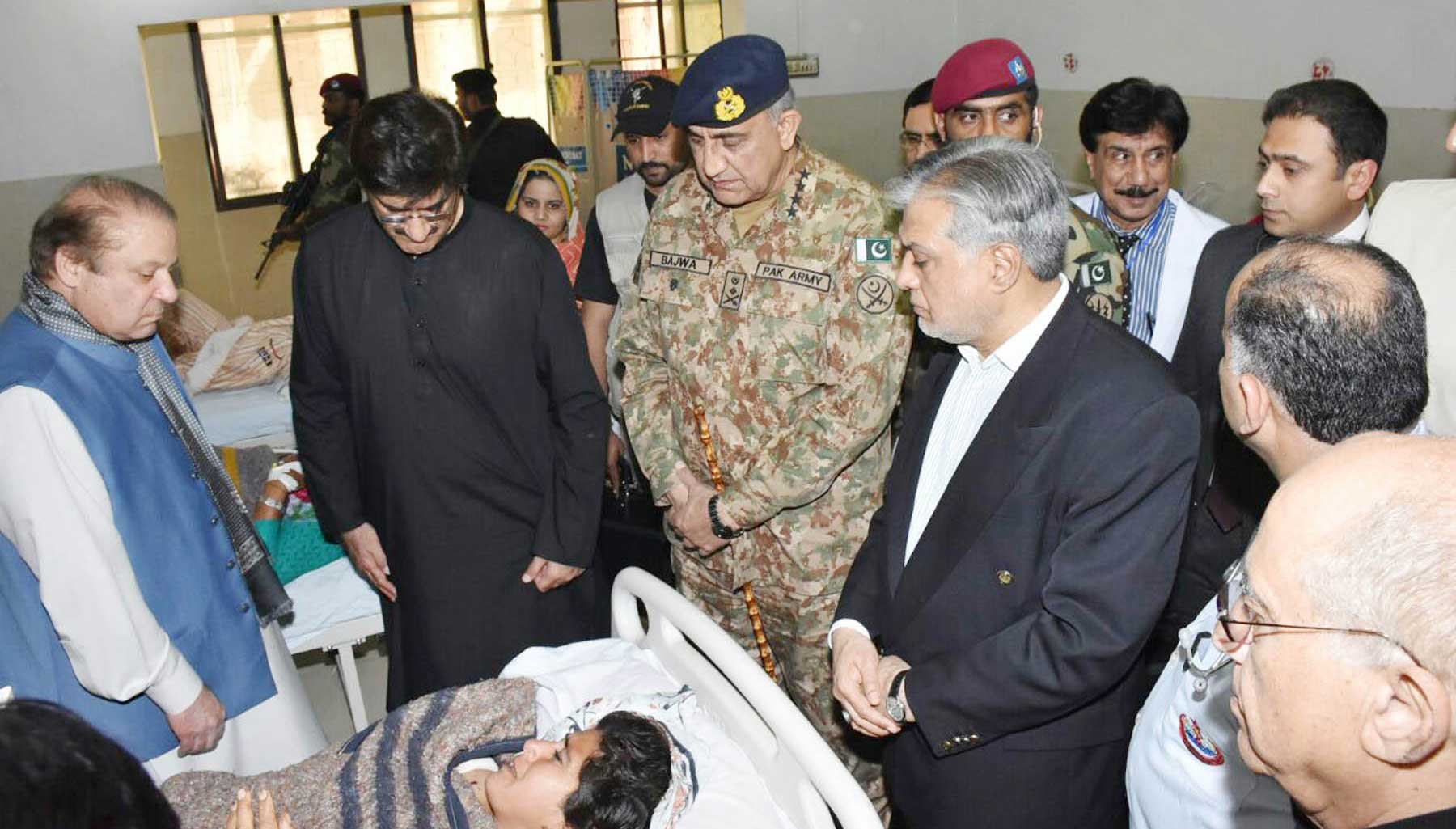 ---
Upon arrival at Nawab Shah, Prime Minister was received by Governor Sindh Muhammad Zubair, Chief Minister Sindh Murad Ali Shah and other senior civil and Military Officials.